E-Newsletter Signup
For special offers, updates and news of new products join our newsletter.
Also in

Motorhomes & Caravans
If you would like to contribute to our blog as a guest and can bring fresh outdoor experiences, please: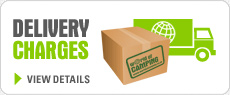 The VW camper van has become a national institution, having transported thousands of happy campers on their holidays for decades. Nostalgically known for its bright paintwork, box-like shape and iconic silver badge; the VW camper van has become synonymous with surfing and generally enjoying the great outdoors.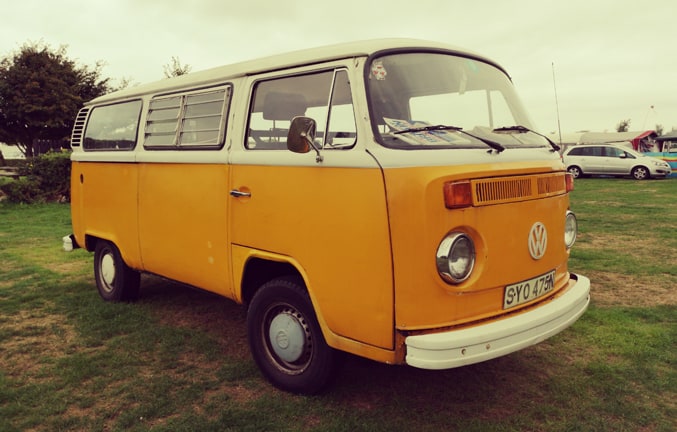 © Brooks Original Photos / Shutterstock.com
The iconic vehicle started life in 1947 as a humble sketch on Dutch businessman Bernardus "Ben" Pon's notepad. More than 70 years later, Volkswagen is testing its latest all-electric version, with a planned launch date of late 2022.
Just what is it about the perky, bright little van that people love? We look back at the history of the vehicle that has taken holidaymakers on their travels all over the UK and beyond since just after the Second World War.
Birth of the VW camper van
Ben Pon had the idea for the VW camper van while watching motorised trolleys transporting parts about a VW factory in Wolfsburg, Germany. His father, Mijndert Pon, owned a shop in Amersfoort, Utrecht, selling bicycles, motorbikes and later Opel and Ford cars and Continental tyres in the 1920s.
Ben and his brother Wijnand were tasked with running the shop in 1931, renaming it Pon's Automobielhandel. It became the Netherlands' main VW importer after the war, with Ben travelling to Germany to visit the Wolfsburg factory in his role as vehicle importer.
His sketch, dated 23rd April 1947, is the earliest known prototype for the VW camper van and is easily recognisable by its simple shape, likened to a box on wheels! Ben showed his idea to Volkswagen bosses.
In 1949, the company's new chief executive Heinz Nordhoff had developed the drawing into a real VW van, which was unveiled at the Geneva Motor Show in November 1949.
Evolution of VW campers
Almost unchanged for four decades, although the engine size increased in 1963 from 1200 cc to 1500 cc; the VW camper has enjoyed a steady evolution since its unveiling 73 years ago. Mass production of the VW Type 2 Transporter began on 8th March 1950, before going on to become a cultural icon for the hippy generation in the 1960s and the symbol of long road trips and a free, easy lifestyle.
The familiar split-screen design was replaced by the Early Bay model in 1968, featuring major suspension changes and a one-piece windscreen. In 1973, the Late Bay came in some bold colours, such as vivid green. Its quirky style featured a square-style bumper and front indicators that sat next to the higher new grill. Even larger engine sizes were introduced. Production of the Bay ended in 1979 – 3.2 million models were made.
In 1981, a VW camper with a water-cooled 1600 cc diesel engine was launched. A full revamp took place in 1985, with the introduction of dozens of new features including improved front suspension, a new exhaust system, sliding door locks and fuel injection systems.
New millennium at VW
The VW camper has remained just as popular in the 21st century, with owners loving their quirky style, as well as their simple functionality.
The sixth-generation VW camper van, known as the T6, was released in April 2016. Later that year, speculation began about a new electric VW camper van, as motorists became more environmentally aware.
Development of the VW ID Buzz has continued since 2017. Featuring the style of the T2, the concept version of the electric camper was unveiled at the 2017 Detroit Auto Show. It is expected to go on sale later in 2022, with a range of 342 miles and the fuss-free design that VW fans know and love.
Staycations fuel VW camper boom
Today, there are an estimated 90,000 VW camper vans in the UK, of all ages, including collectors' models. There are VW rallies and jamborees all across the country. There are also plenty of hire firms for non-owners who want to enjoy a traditional holiday in a VW camper.
The recent trend for staycations in Britain, rather than holidays abroad, as a result of the pandemic and the war in Ukraine, has led to a further boom in the camper van's popularity. Interest in the £55,000 VW California has rocketed by 250% in 2022, as more Brits plan a summer staycation. Even interest in the larger £72,000 Grand California has soared by 100%, according to figures released in early April.
In 2021, VW sold around 1,500 camper vans, but the number is set to go through the roof this year.
These latest hi-tech vehicles have the option of television, solar panels and ambient lighting. They're a far cry from the old VW camper vans that became a symbol of the hippies' culture in the 1960s.
VW camper community
There's plenty of nostalgia attached to the VW camper van, with online communities of owners from all over the UK and beyond sharing happy memories of camping trips in years gone by.
One owner writes of a planned road trip in a VW camper this summer being the "holiday of a lifetime", as she dreams of cruising along the open road enjoying the scenery, the English coastline and views of the ocean. Recalling road trips in the 1970s, the writer describes camper van holidays as making her feel "like a teenager" again.
The thought of driving on a road trip in a restored, classic, VW camper van is something many people enjoy. Owners describe the "unique sound of the air-cooled VW engine" and the "ruggedness" of the van, enabling owners to travel just about anywhere.
The main attraction is the self-contained aspect of a camper van holiday. You can travel, cook, sleep, eat, or simply sit comfortably at the destination of your choice. Even if it rains, you can sit in the warmth, looking out at the views.
"No need to find a room – the VW camper van has all the comforts of home," another owner writes. It is compact enough to park at any scenic rest area.
Popular UK destinations for VW owners include Dartmoor, Exmoor National Park and sight-seeing in and around Cornwall.