E-Newsletter Signup
For special offers, updates and news of new products join our newsletter.
If you would like to contribute to our blog as a guest and can bring fresh outdoor experiences, please: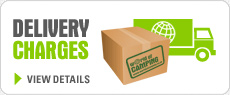 Seemingly essential for many campers these days is the trusty Windbreak. Often referred to by manufacturers, in their wisdom, as the Windscreen Windbreak.
Whilst the primary use for this item is, for want of a better term, to break wind. On your average campsite most campers really use the things to set up a boundary ( or in some cases, a barricade ) around their pitch to keep the kids and/or the dogs in and the nosey neighbours out. Whilst this might make the area nice and private and enclosed, please remember that unless you get one with windows in you will restrict the free, yet priceless entertainment of watching your fellow campers fight and argue over their frustrated attempts at erecting their new Tent or Awning!
Windbreaks come in various lengths. Here at World of Camping we stock a range that measure up from less than 3 metres to a few that come in at over 7 metres long. Essentially though, there are two main types of windbreak, the good old traditional ones with solid wooden poles ( the ones many of us grew up with ) that you hammer into the ground, and the new fangled collapsible steel poles type that are kept up with guylines. These have a knack to them…..
Never fear, if you've struggled in the past, here's a great instructional video from Outwell showing you exactly how easy it can be to put one of these space saving windbreaks up!
Wooden pole windbreaks are suitable for people who have more storage space, and in particular transportation space. Therefore they tend to be more popular among caravanners and large motorhome users. These windbreaks are more suitable for sand and softer ground as they need to be hammered in to remain stable.
Collapsible windbreaks are more popular for those tight on space and tend to be more popular with people staying in tents or smaller campervans and with bikers. These windbreaks are suitable for all types of ground but are much easier than a wooden poled type to erect on firmer ground.
It's a piece of material not a brick wall – Manage your expectations!
One of the most popular misconceptions with a windbreak is to some degree the fault of the name of the thing itself. Yes the title implies it will be a barrier against the wind, and to a large extent it will. Sit yourself downwind of it on a breezy day and it will give you shelter.
However, look at the shape of the thing. It's a big long flat thing sticking out of the ground! It's purpose causes it to be one of the most un-aerodynamic shapes going. So if you want to get a long life and good value from your windbreak, please treat it with respect. If there is a storm brewing or if we're due some high winds or yet another tail end of yet another hurricane, TAKE IT DOWN! Yes, you'll have to go to the effort of putting it back up, but that's better than picking up a heap of broken poles and material the following morning.
These products are well built and will serve the purpose they are made for, but if left out in extreme conditions, they will bend or break and no manufacturer will cover broken poles under warranty.
Seasonal Campers Beware
You lucky people who spend a few months at a time on a pitch ( We're not jealous, honest! ) please be extra aware the advice above. Over the course of even the mildest of British Summers we're pretty much guaranteed at least one storm of some description. You guys are the most likely to have built a small windbreak fortress around your Caravans. If the forecast is bad, give the windbreaks a rest for a day or two!
Another thing to consider if you are comping long term. If you are using wooden poled windbreaks and we've had a lot of rain, there's only so long you can leave a wooden pole immersed in water before the thing will rot. It's a good idea to give them a breather every few weeks. So on a nice sunny day, whip them out and give the wood a chance to dry out every now and then.
Happy Windbreaking!