E-Newsletter Signup
For special offers, updates and news of new products join our newsletter.
If you would like to contribute to our blog as a guest and can bring fresh outdoor experiences, please: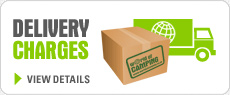 You've got your Campervan, you've hunted down the perfect Drive Away Awning to go with your van and you're ready for an adventure.
You get it all set up and you're sat with a cool drink in the main part of the awning whilst the kids use their gadgets in the campervan. You want to check on them without getting up from your lovely comfy camping chair but there's and there's a gale blowing under the campervan, through the tunnel area of the awning, straight into the main part of the awning and you can't hear yourself think, nevermind the kids arguing…
Enter the Outdoor Revolution Campervan Draught Excluder
This inflatable draught excluder is a revelation in the world of draught excluders and kicks those old plastic clip on sheets out of the park. Simply inflate it (pump available separately), squeeze it up against the underside of the vehicle and peg it down. Draught excluded!
Check out the video from Outdoor revolution here showing exactly how straightforward and effective this nifty piece of kit is.
Available for SWB Campervans, LWB Campervans and larger Motorhomes