E-Newsletter Signup
For special offers, updates and news of new products join our newsletter.
Also in

Camping Tips & Ideas
If you would like to contribute to our blog as a guest and can bring fresh outdoor experiences, please: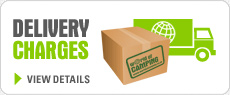 Check out this great infographic that our friends over at Calor have come up with. It's a great festival guide with some excellent facts, hints and tips on where to go and what to do when you get there.
It's Glasto this weekend, followed by a whole host of other festivals spread around the country and throughout the summer, whichever festival takes your fancy, make sure you're prepared when you go.
We've got everything from Festival Tents  to Airbeds  to Inflatable Chairs to Sleeping Bags  , Torches and Lanterns, Stoves , Folding Chairs, Portable Barbecues, even Spare Pole Sets, cos there's nothing worse than someone falling over and breaking your tent poles on the first night, leaving you with a collapsed tent for the remainder of the festival!
Whatever goodies you need to make your festival a happy one just CLICK HERE to place your order now 🙂