E-Newsletter Signup
For special offers, updates and news of new products join our newsletter.
Also in

Camping Tips & Ideas
If you would like to contribute to our blog as a guest and can bring fresh outdoor experiences, please: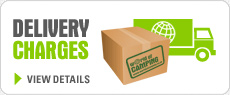 British campers appear to be regaining the confidence to travel overseas for their summer camping trips. Following a dip in the numbers visiting Europe in 2020, mainly due to the coronavirus pandemic, the holiday industry seems to be picking up again.
© RoMiEg / Shutterstock.com
Brits have traditionally enjoyed camping holidays, both abroad and in the UK. It became a popular leisure activity in the late 19th century, when hundreds of campers descended on the area around the River Thames in London. The trend for sleeping under canvas was connected to the Victorian craze for pleasure boating in the 1880s.
The world's first commercial camping ground was believed to be Cunningham's campsite, near Douglas, Isle of Man, in 1894.
When did camping become popular?
British tailor Thomas Hiram Holding was nicknamed the "father of modern camping", after he wrote the first information guide for campers, Cycle and Camp, in 1897, detailing his own three-day trip to Ireland. Three decades later, camping was big business, leading to the International Federation of Camping Clubs forming in 1932.
Camping holidays around the UK continued to grow in popularity throughout the 20th century. By the 1960s, car ownership was growing, and people started enjoying more freedom on the open road.
Greater numbers of Brits began venturing abroad with camper vans or caravans to try out European camping by the 1970s. During this period, as people started heading over the channel by ferry, smaller tents grew in popularity, as people simply packed their vehicles with all the camping gear they needed.
The 1980s saw a brief decline in camping holidays, due to cheap flights and package holidays to destinations such as Spain. The number of people taking a holiday abroad increased from seven million at the beginning of the '80s to 26 million in 1996.
This year, people are returning to post-Covid holiday habits and camping holidays in Europe are almost up to the same level as in 2017. The number would have been higher, except for the Russian invasion of Ukraine in February, which has again impacted foreign travel.
However, experts estimate that by summer 2023, the trend for camping abroad will increase significantly, as long as there are no further world events that prevent people from living a normal life.
Best countries to camp
Camping abroad creates a new world of adventures. You can access a massive range of campsite locations, from inland retreats to coastal havens. The top camping destinations in Europe include France, Germany, Sweden, Italy and Portugal.
For a true "back to nature" experience; Versailles, in France, boasts rugged pitches in the middle of the forest at the Huttopia Versailles campsite. Visitor attractions within easy reach include Versailles Palace and its stunning gardens and Marie Antoinette's former estate, the Petit Trianon.
The lakeside Hopfensee campsite, near Füssen, in the Bavarian Alps, is a dog-friendly site in Germany overlooking Lake Hopfensee. Within easy distance of the fairytale castle Neuschwanstein, it is in an ideal location for sightseeing and recreational other activities such as swimming, hiking and cycling.
Experience a wilder camping experience in Sweden, where the rights of public access enable visitors to camp in a wide range of areas. In the cove of Kälsviken, in Skuleskogen National Park, the back-to-basics campsite has water, bathrooms and firepits. You can explore the rugged Swedish High Coast or maybe even enjoy a kayaking expedition on the Baltic Sea if you're the adventurous kind!
On the beautiful island of Sardinia, in Italy, Sant'Antioco offers 150 camping pitches in an area largely unspoiled by mass tourism. With breathtaking views of the sea, it's a truly idyllic location to enjoy a spot of sunbathing and swimming. You can explore fascinating historic sites such as the ancient Phoenician Villaggio Ipogeicothe, Forte Su Pisu and the catacombs underneath the Basilica.
At Vila Nova de Milfontes, Portugal, master the waves on the surfers' coastline. With a Mediterranean climate and warm water, it's a fabulous getaway for campers who enjoy aquatic adventures. Surfing lessons are available at Alentejo Surf Camp. Other attractions include vineyards, fruit gardens and tiny traditional villages.
Be prepared!
The most important things to pack are the relevant documents, including your passport and visa, as without them, you won't be able to travel. Also, take your travel insurance documents, in case of accident or illness while abroad.
Some places require a Camping Card International – a recognised proof of identity that also offers perks such as a discount of up to 40% in more than 3,000 campsites, in 40 different countries.
If you're aiming to save space or reduce the weight of your camping gear, a lightweight tent such as an air tent is perfect.
Always take a weather-appropriate sleeping bag. It doesn't need to be a super heavyweight for camping in hot weather!
To avoid the need to eat out so often (and to enjoy the camping experience to the max), take a camping stove. Remember: You're not allowed to carry flammable fuel on flights – this includes liquid fuel for stoves, or canisters for gas cookers. Make sure you know where to buy fuel when you arrive at your destination.
When you're driving to the campsite, take a good quality cool box to keep food fresh and beverages cold. Most important of all: have a great time!