E-Newsletter Signup
For special offers, updates and news of new products join our newsletter.
Also in

Camping Tips & Ideas
If you would like to contribute to our blog as a guest and can bring fresh outdoor experiences, please: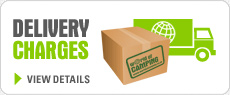 So you're off backpacking, you're bound to forget something right?!  No need if you print off this checklist and tick the items off as you pack them.
See the pic of the little guy for a great tip on where to pack your heavy and light items so that your centre of gravity is more balanced for a more comfortable walk 🙂
 In case you've forgotton anything, we've got most of what you need here in stock. Just CLICK HERE NOW TO ORDER
Any queries, please call us on 01209 203220