E-Newsletter Signup
For special offers, updates and news of new products join our newsletter.
If you would like to contribute to our blog as a guest and can bring fresh outdoor experiences, please: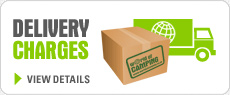 The South West of England is an amazing place to pitch your tent, blow up your airbeds, unpack your rucksack, kick your shoes off, rest your feet and relax under the shimmering Sun (or raincloud!).
Some of the main reasons I believe people come and camp in Cornwall is because of the coastal walks, the beaches and the sunrise on a hot summers morning.
Another main reason to why people like to camp in Cornwall is because its dog friendly camp sites, such as – Padstow Touring Park, The Meadows Campsite and Tencreek Holiday Park. Cornwall, in  the south-west of England is also a perfect place to relax with the family on holiday. Or if you can get away with it, just imagine a weekend, or even a week away from the kids in peace and quiet!
Cornwall is the ideal place to camp, due to the scenery, beaches and coastal walks. Another advantage of camping in Cornwall is the water-sports in Cornwall and their facilities. Cornwall has a host of water sports on offer Water-skiing, kayaking, Canoeing, Cliff jumping, Tombstoning, Deep-sea diving, fishing and wind-surfing by the beach, and of course surfing.
To complete the dream-week camping holiday, you can take a trip up to the Moors and the Minions. It's amazing up there, the view is impeccable. Not even a 10-minute drive from Liskeard which is about 25-30 minutes from Looe, Also in Looe there is a dog-friendly camp site.
Looe is a famous fishing port which is on coast of Cornwall. Looe is full of accommodation, Cornish pubs, restaurants and cafes. If you're thinking for a family, fun day out, Looe is the place to be. Looe, can be a busy place, but when its quiet, it's even more inviting.