E-Newsletter Signup
For special offers, updates and news of new products join our newsletter.
If you would like to contribute to our blog as a guest and can bring fresh outdoor experiences, please: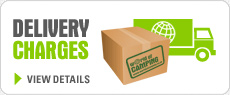 After Summer has finally come to an end, campers start making plans for next year's season. Many more UK campers are now converting vans and motorhomes for touring, and this is the ideal time of year to make preparations.
At World of Camping we find that although sales of tents, camping furniture and other camping equipment naturally drop off as the camping season slows down, we do still see a steady demand for various types of camping equipment from people other than seasonal campers. In particular, one growing market is that of the Campervan and Motorhome Conversion.
We tend to see an increased demand at this time of year on the Caravan and Motorhome section of our website for items such as Smev products, in particular the ingenious space saving and visually pleasing hob/sink combi units which combine 2 hobs and a sink in one compact unit, which seem to be a popular option especially for those converting smaller vehicles such as the Volkswagen Transporter or the Mazda Bongo. Although plenty of people prefer to buy their campervan ready to go, they are not cheap, so many choose to go about converting a vehicle themselves.
Depending on the type of vehicle and the amount of funds available, creating a home-made campervan will mean different things to different people. Some may consider that throwing an old mattress and a portable toilet in the back of an old transit van meets their needs while others may have their own bespoke luxury design, perhaps to include a Digital Television and state of the art digital aerial with automatic signal finder.
A portable toilet is an essential for any Campervan Conversion. Camping toilets come in various shapes and sizes, and many van conversions have a specific small cupboard or cubby hole to store (or hide) the toilet in. World of Camping strongly recommend measuring a few portable toilets before you start installing panels etc, and as a rough guide recommend leaving at least 35cm height for storage of the very smallest of cassette toilets. To check exact measurements though, just check the 'Specifications' tab on the individual listing in the Camping Toilets section or call World of Camping on 01209 203220.
In addition to a camping toilet, sink and hob, the other main requirement for most Campervan conversions is a 3 way fridge, or at least an electric coolbox. A 3 Way Fridge, which can be used on mains electricity 12V and gas is recommended though. There are portable top opening versions available, and also more traditional front opening fridges (which generally require permanent installation). Again sizes, capacity and even which side the door hinge is on can vary so it is likely you there will be a model out there to suit the needs of most campervan conversions. If it's not on the website though, World of Camping are able to quickly order in some of the non-standard models upon request.
Once the bulk of a van conversion is complete, there are a huge variety of essential and not so essential extras available from World of Camping, including Electric Hookups, safety equipment like fire extinguishers and fire blankets, water and waste storage, and of course digital and satellite compatible HD televisions.
It must be mentioned that for those wishing to make a serious conversion of a van into a motorhome or campervan, that there are government guidelines and regulations which need to be met in order for a vehicle to be officially converted into a motor home. Please note also, motorhomes are classified differently for insurance purposes. Details can be found here.
Other useful points of reference for those of you embarking upon a motorhome or campervan conversion can be found in our blog posts on Drive Away Awnings and Camping Toilets .