E-Newsletter Signup
For special offers, updates and news of new products join our newsletter.
If you would like to contribute to our blog as a guest and can bring fresh outdoor experiences, please: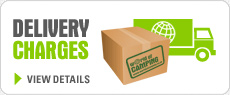 All new polyester tents, caravan awnings and driveaway awnings come with pre applied waterproofing on the fabric. The amount of waterproofing is officially defined by the Hydrostatic Head rating it has been given. In simple terms the higher the HH rating, the longer your tent should stay waterproof for before it needs re-proofing. The protective coating on the tent is what makes the water bead off and drip to the ground as opposed to soaking through the fabric and onto your head! For a more in depth definition of the Hydrostatic Head is, please check out our What is a Hydrostatic Head Blog
Most tents that we sell here at World of Camping are proofed at 3000HH and upwards which is plenty to cope with most of what the UK weather throws at us. In general, the higher the HH rating on your tent or awning, the longer you will be able to go without re-proofing. In real terms though, in most cases, if you have taken your tent away for a couple of weeks every year for a few years then you may find you need to re-proof. This is going to vary from tent to tent and on the conditions you have been camping in, ie the amount of rain and direct sunlight your tent has been exposed to. The best conditions for a long life would probably be permanent cloud with no rain!
As a rule of thumb if you're using your tent on average for 2 or 3 weeks a year then proofing it every couple of years should make sure it maintains it's waterproofness. If you're willing to play it by ear, just wait until it starts to leak, then do it!
World of Camping recommend Fabsil as a tried and tested waterproofer. You just need to make sure the tent is clean and dry before you begin. Clean off any dirt or marks beforehand with warm water, or if really necessary with a natural soap solution.
Fabsil is available in a 600mm Aerosol can which can be sprayed directly onto the tent. Alternatively, it's available in 1 litre, 2.5 litre and 5 litre tins. The liquid can be decanted and applied using a hand held spray gun, the type you use to water plants with. It can also be painted on using a paintbrush as shown in the video below.
On smaller tents, it's best to apply the Fabsil whilst it's pitched. On larger tents and awnings where it can be difficult to reach all areas you can apply it before you pitch it. Whichever way you do it, just make sure you choose a nice dry day so there's plenty of time for it to dry completely before you pack it up again.
1 Litre of Fabsil will cover up to 18 square metres of nylon, 7.5 square metres of lightweight canvas, and 5 square metres of medium weight canvas. An average 2-person tent is 6 square metres.
If your tent is leaking through the seams then Fabsil will help, however a Seam Sealer applied to the seams on the inside of your tent will be better. Some tents these days have taped seams. This will be evident by looking at the seams on the inside of your tent.
It's not unusual for a little water to drip though seams even on a new tent (unless it has taped seams). This is because when the panels of the tent are sewn together the machine needle holes are slightly bigger than the cotton that passes through the holes. Usually the cotton expands after it's got wet a couple of times and it seals itself, but a bit of seam sealer will sort the problem out if not.
Cotton and Polycotton tents should not need waterproofing as they are naturally waterproof and breathable. Please take advice before deciding to proof a cotton tent!