E-Newsletter Signup
For special offers, updates and news of new products join our newsletter.
If you would like to contribute to our blog as a guest and can bring fresh outdoor experiences, please: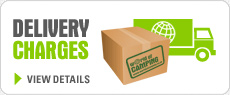 Do you have campervan or motorhome and you want to fix a driveaway awning to it to give yourself a bit more space but don't know where to start?
It's pretty straightforward, there's just a few measurements that you'll need to take in order to work out which kind of awning you will need.
There are all sorts of shapes and sizes in awnings, some have bedrooms built in, some have sewn in groundsheets, some are removeable. At World of Camping we have Air Awnings and Traditional Pole and Sleeve Awnings, but none of these things are important at this stage, you can make this choice once you've established your connection height
Between any driveaway awning and your vehicle, the thing that enables you to drive away at a moments notice, explore the local area for the day and then return and re-attach later on is the detatchable tunnel area. This tunnel part connects the awning (which is essentially a free standing tent like structure with a tunnel attached) to your vehicle.
It's this part which manufacturers make in varying heights to fit a range of vehicle heights. Running along the edge of the length of the top of the tunnel part of the awning is a strip of bendy 6mm diameter kador. This is the piece which needs to connect to your attaching point, usually a rail, windout awning or onto the roof (using a magentic connector, suction pads, or other options, all given in detail in our blog HERE)
So, simply measure from the ground up to the connecting point on your van as shown on the digram. This measurement is what you need to then browse the relevant height sections of the Air Driveaway Awning or Pole Driveaway Awning categories on the World of Camping Website and choose your new awning. It's also useful to measure the length of the rail or connecting point length, especially if you have a small vehicle.
As mentioned above, for further information on How to attach a driveaway awning to your vehicle please click here for another one of our blogs. And as always, if you have any queries, just contact us.