E-Newsletter Signup
For special offers, updates and news of new products join our newsletter.
If you would like to contribute to our blog as a guest and can bring fresh outdoor experiences, please: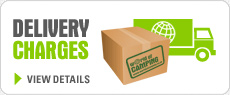 Camping in todays world quite often involves lugging around huge amounts of camping equipment. As well as your tent, sleeping bags, camping chairs and other essentials it's very easy to overload on camping goods.
These days you may well find wardrobes, carpets, self inflating mats, fridges and all kinds of other things shoved in your boot, or in the roof box, and quite frankly, unless you leave one of the kids at home, where are you going to put that big heavy butane gas bottle?!
If your Gas Stove or Gas Barbecue, like most, is set up to work from a refillable gas bottle like the one above you may think you have no option but to lug the thing along. However, recently a couple of products have emerged that enable you to convert your old stove to enable you to use it with a self sealing threaded gas cartridge (as shown below) These cartridges are only about 15cm high and much more easy to transport. The regulator attaches to the top of the gas cartridge, and the other end of the hose fixes to your gas stove as it normally would.
This solution is great for short trips and for those who are tight on space. If you are going away for a couple of weeks or longer and you have a bit more space then the refillable gas bottle option may still be best for you.
You can find these Threaded Cartridge Regulator Kits here
If you don't yet have a camping stove and are wondering which one to get. If you think you'll need the versatility to choose between the different types of gas bottle then buy a regular stove with gas hose as well as a threaded regulator kit. If you only ever want to use the disposable screw on threaded cartridges then Outwell make a great stove called the Olida (shown below)
Instead of having a standard gas outlet, the Olida has a pre attached fixing that enables you to screw a disposable gas cartridge into it. As shown in the photo below.
As always, if you have any queries about these, or any other of the products we sell, please email us on info@worldofcamping.co.uk or give us a call on 01209 203220, Monday – Friday 9-5.