E-Newsletter Signup
For special offers, updates and news of new products join our newsletter.
If you would like to contribute to our blog as a guest and can bring fresh outdoor experiences, please: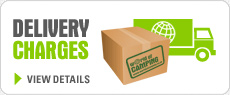 A tent carpet can help change a cold groundsheet in your tent into a welcoming living area for you to really kick back and relax. One of the most common queries we get here at World of Camping is customers asking for specific sized carpets to fit the living areas of their tents or awnings.
One of the issues is that although many tent manufacturers make carpets to fit the living area of specific models of tents or awnings, they often don't provide the dimensions of the carpet itself. Therefore when we list the carpets on our website they often don't include the dimensions, but instead just say" *Tent Model* Carpet ". So, if you are looking for a carpet to fit an old or more unusual tent or awning it can be tricky to find one that will fit.

To Make it easier for you
We have tried to update as many listings on our website as possible to include carpet dimensions to make this easy for you. Vango have always been ahead of the curve on this issue and provide dimensions for their carpets. However, for some other manufacturers we have worked out the approximate size of the carpet by looking up the dimensions of the living area of the tent. The carpet will generally be a little bit smaller than this living area ( by approx 10 – 20cm width and length ).
We still have stock of a lot of carpets for older discontinued model tents or awnings. These are in our carpet clearance section and all of them now have the approximate sizes in the titles . This is a great place to look to pick yourself up a great carpet for a bargain price.
If you have an old tent or awning and you don't know the living area. You probably won't need to put it up to find out. Just search for the make and model of the tent online in 'images' and you should come across a floor diagram of the tent with dimensions on. From this you can work out the carpet size that you'll need.
The light grey area in front of the bedroom is the living area. So for this tent the carpet will be approx 370cm x 260cm.
Happy hunting in finding the right carpet for your tent or awning. Remember, if you get one that's a little bit smaller than the living area it's fine, you will probably be using part of that area for storage anyway. Or if you find one that's a little bit too big, you can always fold some of it underneath 🙂
As always, any queries, please just drop us a line here at World of Camping.