E-Newsletter Signup
For special offers, updates and news of new products join our newsletter.
If you would like to contribute to our blog as a guest and can bring fresh outdoor experiences, please: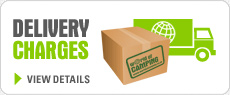 We've listed our own A – Z of Camping Equipment here, do you have enough camping gear to fill your own? 
S for Smart survival
Ok, so we cheated on 'X' a bit but otherwise we managed it!
What are the most essential letters from your A-Z of camping equipment?  If there are any questions on the further smart ideas that you need, we have the smart consultants to help you with your journey. Check out details of the World of Camping Sale on our blog post here 🙂