E-Newsletter Signup
For special offers, updates and news of new products join our newsletter.
If you would like to contribute to our blog as a guest and can bring fresh outdoor experiences, please: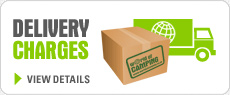 So you packed your caravan away in storage, on your drive or down the end of your garden at the end of September after your last weekend away when the chills started to come in, now the evenings are getting lighter it may be time to start thinking about preparing it for that first outing of the year.
To make sure you and your family are safe and happy for the season in your home from home it's best to give it a full check up, therefore we recommend you examine;
Wheels
Bodywork
Water
Gas
Electrical Systems
Appliances
Water and damp can be a major enemy to the humble caravan.
Start by giving it a good airing on a nice clear day. Check the walls to see if there are any soft spots or suspicious stains or mould. And check for black marks around the windows and doors.
If you spot any of these symptoms then working through a few steps should help towards sorting the problem out
Wear suitable clothing – waterproof gloves, overalls and a face mask (for those nasty fumes)
Firstly, make sure you wear suitable protective clothing – overalls, gloves and a face mask would be a good start
Mix a simple solution of warm water and washing up liquid
Wash the affected areas with a cloth and scrubbing brush if necessary
Dry the area once the mould has been removed
Add a solution of 1 tablespoon of clove oil to 1 litre of water in a spray bottle, this should help prevent the mould from reappearing
Put your awning up before your first outing too. These can get mouldy too over the winter. Give it a clean and a spray with some mould inhibitor
Hopefully you will have drained your caravan's water system before winter. However it's best to make doubly sure and get rid of any musty smells. We recommend you re-sterilise, flush and refill the tank so you start the season off afresh.
We recommend Elsan Fresh Water Tank Cleaner and Elsan Grey Water Tank Freshener
Also, give your fridge a once over with some fresh water and bicarbonate of soda for a nice freshen up.
Also be sure to check the wheels and tyres of your caravan. Make sure all bolts are tightened correctly, the tread is legal and the tyres are inflated to the correct pressure.
Your gas system and bottles will also need checking over. Exchange your bottles for refills if necessary. Check your regulators are in working order and check all gas hoses for cracks and replace if necessary.
You should be ready for the road. Have a great season in your Caravan!