E-Newsletter Signup
For special offers, updates and news of new products join our newsletter.
If you would like to contribute to our blog as a guest and can bring fresh outdoor experiences, please: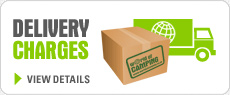 It's that time of year again. The tent has been brought out from the shed for a bit of an airing, you've hunted around the garage for the camping accessories and realise you're going to have to buy yet another set of pots and pans ( from World of Camping of course ) because the old ones have disappeared, or did you lend them to Dave over the road?
Whatever the case may be, there are always a few extra things you need to prepare before you shove your stove, camping chairs and all the other camping equipment into the boot and on the kids laps, and head off to the campsite of your choice.
Now what about the sleeping bags, did they get washed before they were chucked in the attic? Either way, they smell musty now, so, you just chuck them in the washing machine and hope for the best right? Wrong.
Despite the fact that manufacturers will cover you with a one or two year warranty, this wont be valid if your sleeping bag has been mangled and washed incorrectly in your washing machine at home, they can tell these things you know. So to avoid tears please follow these instructions.
Unless you have an industrial washing machine at home it's going to be a quick trip to the launderette. The main reason your home machine won't do the job is that the sleeping bag will fill the whole thing, there won't be proper circulation of water through the bag, making for ineffective cleaning.
Our Friends over at Vango have supplied some great washing instructions;
Spot clean your sleeping bag with lukewarm (30 degrees Celsius) soapy water and a sponge. If exceptionally soiled your sleeping bag may be washed, as follows –
Use an oversized commercial automatic machine, utilising a rotating drum action. DO NOT use an agitator top-loading machine
Water temperature must be 30 degrees Celsius or below.
Use your standard detergent sparingly
If it is a Down-filled bag use natural soap flakes
For drying use an oversized commercial drying machine, warm temperature only
Air your sleeping bag after washing drying flat, clean surface.
Dry cleaning is not advisable as the chemicals used may reduce insulation efficiency and water repellency.
Sleeping bags are best left to drip dry so LEAVE YOURSELF PLENTY OF TIME…… if it's a last minute job then a commercial drier will do on a low heat, but don't use your home tumble drier, the bag will come out mis-shapen and ruined.
To get a better life out of your sleeping bag before it starts to walk to the launderette itself then check out our range of sleeping bag liners!
Happy Camping 🙂