E-Newsletter Signup
For special offers, updates and news of new products join our newsletter.
If you would like to contribute to our blog as a guest and can bring fresh outdoor experiences, please: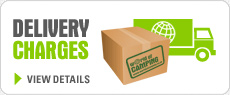 Which kinds of windout awnings do you sell that will permanently attach to my campervan or motorhome?
The most popular brand of wind out awning by far is Fiamma. The Italian company are standout leaders and innovators in the marketplace for this type of product and are therefore the main brand that we trust here at World of Camping in providing wind out awnings for motorhomes.
The type of awning you need will largely depend on the type of vehicle that you have. It can be a bit of a minefield to work this out by yourself, so if you are in any doubt whatsoever which awning is best to fit your van then please contact us before placing your order. Extra brackets may be required.
The Fiamma F35 awning is a lighter weight awning that will fit onto smaller vans. It's not as substantial as the F45 and the legs and canopy have to be manually pulled out as opposed to winding out like the mjority of the other Fiamma awnings. These awnings are available in Titanium or Black cases.
The F40 Van Awning is an awning specifically designed for Short Wheel Base VW T5 and VW T6 vehicles, unlike the other Fiamma awnings it has easily removeable fixing brackets meaning it's ideal if you don't necessarily want an awning attached to the van the whole year round.
The Fiamma F45s is by far the most popular Windout Awning, this side mounting awning is compatible with more vehicles than any of the other Fiamma Awnings, this will fit on the majority of large motorhomes. If it's a flat sided motorhome you can use the standard brackets that come with it. The F45 will also fit on a variety of van conversions, in which case you will need to buy some separate brackets.
The Fiamma F45L windout awning is a longer version of the F45, this comes with 3 stadard fitting brackets instead of the 2 of the F45s and comes in sizes from 450cm upwards.
The Fiamma F80s windout awning is a roof fitting windout awning. Thanks to the brackets designed for installation on specific points, it is the ideal awning for Fiat Ducato, Citroën Jumper and Peugeot Boxer Van conversions as well as other medium sized van vehicle conversions.
There are various accessories for windout awnings including brackets, sides and fronts, these can be found in the Windout Awnings Accessories Section

Please check with us and supply the make, model, year and wheel base of your vehicle, also a couple of photos, if you are in any doubt over which awning to or brackets you need. We will make sure you get the correct awning for your vehicle. Email us on info@worldofcamping.co.uk