E-Newsletter Signup
For special offers, updates and news of new products join our newsletter.
If you would like to contribute to our blog as a guest and can bring fresh outdoor experiences, please: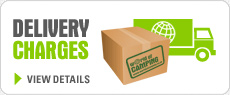 Check out this great poster we found all about how to build the ultimate camping vehicle.
It's a great little American article which is basically outlining how expensive Camper vans and Motor homes are and though most of us would love to own one we can't afford one.
It explains that with a little willpower, determination and imagination you can cram everything you need into your car. OK, so the average American gas guzzler is a lot bigger than some of the old bangers we drive around over here, and some of the terminology differs slightly to ours, but you'll get the jist, and they have some great tips in here too 🙂
If you're off camping soon and this article has made you realise what else is essential for your trip then check out the main World of Camping Site to pick up all the camping goods you need at fantastic prices.