E-Newsletter Signup
For special offers, updates and news of new products join our newsletter.
If you would like to contribute to our blog as a guest and can bring fresh outdoor experiences, please: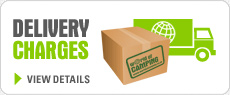 Posts tagged with "Sleeping Bags"
Posted in Camping Tips & Ideas / FAQs on 9th January 2019
Everybodies camping checklist will be different. This will obviously depend on the individual and whether it's a backpacking trip, a festival or a general family camping holiday. As the latter is the most common we'll focus on the main things you may need for a family camping trip and you can decide for yourself […]
Posted in Camping Tips & Ideas / News & Reviews on 14th November 2014
Sleeping bags come in all different shapes, sizes, colours and togs. The sleeping bag is an essential piece of camping equipment that is widely used by all ages of people. With there being so many sleeping bag brands on the market, a select few are bringing out new creative sleeping bags that have never been […]
Posted in Camping Tips & Ideas on 10th December 2013
Click below for more info or to buy – Everything you need to make your camping sleep a warm comfortable one 🙂      – Sleeping Bags      – Sleep Mats + Inflatable Mats      – Camping Airbeds      – Camp Beds
Posted in Camping Tips & Ideas on 1st November 2013
https://www.worldofcamping.co.uk/beds-bedding/sleeping-bags-r58 For more Camping Tips please click HERE to browse the Camping Tips section in the blog
Posted in Camping Tips & Ideas / How To / Motorhomes & Caravans on 31st May 2013
Check out this great poster we found all about how to build the ultimate camping vehicle. It's a great little American article which is basically outlining how expensive Camper vans and Motor homes are and though most of us would love to own one we can't afford one. It explains that with a little willpower, […]
Posted in Camping Tips & Ideas / How To on 30th May 2013
Check out these handy tips to keep your camping a happy experience, whatever the weather.