E-Newsletter Signup
For special offers, updates and news of new products join our newsletter.
Also in

Great Deals & Offers
If you would like to contribute to our blog as a guest and can bring fresh outdoor experiences, please: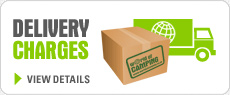 The problem with sitting around your camp in the evening is that as the evening draws in but the chat keeps going the chill tends to set in.
With a lot of campsites these days not allowing campfires for the dreaded health and safety it can be a bit chilly sat there with your glass of Rose whilst subtly having a nose at your neighbours arguing over putting the drive-away awning up, so we have a solution for you!
The Chaheati all season camping chair is a well built, high quality camping chair with a difference. It has a rechargeable lithium-ion battery that fits into a little pocket on the seat. It has four temperature settings and is element resistant as it provides just the right amount of heat in any season. Depending on the level you set it at it can keep you toasty warm for up to 6 hours in-between charges.
These chairs have gone down a storm across the Atlantic as you can see from the video here …..
World of Camping have found them to be popular with Campers and Caravanners alike. They're also great for watching kids sports events without haveing to run around the field yourself to keep warm!
The Chaheati can heat up to 62°C in less than 20 seconds. They are made from 600D Denier Fabric, water resistant and can take a maximum load of 125kg. The Chaheati is available in red and black (as pictured above) or in plain black
For further details or to order yours today please CLICK HERE