E-Newsletter Signup
For special offers, updates and news of new products join our newsletter.
If you would like to contribute to our blog as a guest and can bring fresh outdoor experiences, please: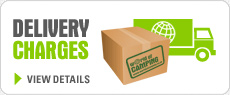 With UK online shopping set to break £100 billion in 2014 when the figures are all counted up, worldofcamping.co.uk are expecting a bumper season, and have their own recommendations for shoppers helping to break the records. Plenty of camping equipment ideally doubles up to help accommodate festive guests. Details of which can be found in the latest World of Camping Newsletter below. Please read on below for further Christmas gift tips from World of Camping…

Christmas shopping online is more popular than ever, but it's easy to draw a blank as to where to look to get good ideas and the best deals. The best online shops have a wide variety of exciting things which aren't easily found in bricks-and-mortar shops, and worldofcamping.co.uk definitely fits the bill.
We offer a wide range of Torches, Lanterns and Xmas Lights. These make great gifts, as do many of our other items – camping related and otherwise! We actually stock several thousand items on the website many of which don't necessarily naturally fall under the umbrella of camping equipment, and lots of them make fantastic christmas gifts and stocking fillers. Wireless Keyboards, Remote Controlled Helicopters, a full range of official Volkswagen goods, Skateboards, and Bluetooth Speakers are just a few examples of some of the goods which you may not expect us to sell.
We also have a '£5 and under' section, a great place to look for all sorts of stocking fillers, small gifts and bargains, including small items of equipment for outdoors persons and camping enthusiasts. There's also plenty to choose from for fishing enthusiasts and gardeners, rucksacks, and walking poles for hikers, and other useful items for travelling such as microfibre towels and luggage."
A selection of cute Microwaveable Warmies heat bags look set to be popular this Winter. These are an easy-to-use alternative to the hot water bottle, filled with reusable grains that store heat, and are available in lots of styles including a cuddly Bagpuss and a cute Penguin. Other heating options and heaters are also available, such as the Provence Butane Gas Heater, a stylish portable heater which works on 7kg or 15kg Calor bottles.
World of Camping offer nice shiny Gift Vouchers in amounts from £5 to £100 (can also be customised to any value required), so for anyone uncertain which gift will be best for a camper or festival-goer, these are ideal. The voucher remains valid for a year, so can be used in the Boxing Day Sale or saved until the peak Summer months for all the latest tents and camping gear.
Just in case there is a white Christmas, World of Camping offer a range of low-price Sledges, with ice scrapers and snow shovels for the more serious-minded.
Christmas planning goes further than just gift shopping – house visitors bring a need for extra beds and furniture, and the traditional feast creates an extra set of challenges. World of Camping has the best portable furniture, storage solutions and a great range of gift ideas all in one place. Folding Camping Tables and portable chairs are always handy, as are Folding Campbeds like the Kampa Together Double or airbeds like the Outwell Flock Classic Single Airbed. Mains powered Electric Coolboxes are great for drinks and leftovers from the turkey. The great thing is that all this equipment can be used again after Easter for a camping holiday!