E-Newsletter Signup
For special offers, updates and news of new products join our newsletter.
If you would like to contribute to our blog as a guest and can bring fresh outdoor experiences, please: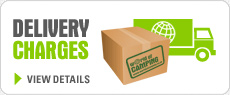 Halls of residence and other student accomodation tend to provide limited furniture for students, and more heavy furniture is simply not an option. World of Camping recommend some of the best folding and portable items suitable for less temporary use.
A new academic year for students in the UK brings a whole new intake of young people with similar needs, whether starting a new degree, moving from halls of residence to rented accommodation, travelling on a gap year or getting involved in the DofE program at schools and colleges.
For those wanting to improve their furniture options without being lumbered with heavy chairs and tables, portable camping furniture is a great idea. It's always useful to have somewhere for a friend to sit, and much easier to move in and out of accommodation with lighter weight to carry.
Many folding chairs are simply not up to the rigours of longterm regular use, and the sort of thing which can be seen for a fiver at a service station is unlikely to last much longer than for a week away or a festival or two. However, there are some more substantial products on the market which are well worth the investment and will be a lot more comfortable as well as being more durable.
The Outwell Yoho Ergo Flexi Comfort Chair is a very stable chair which weighs in at 4.9kg, with a maximum load of 150kg, and folds down to a flat profile. The Quest Elite Ragley SL Chair with Side Table is another classic offering maximum comfort at minium weight. Outwell's Comfort Moon Chair is another option which is not only comfortable but looks great, with a retro design and a birght colour. Inflatable chairs are another option, along with airbeds to provide a bed for a guest – the Sunncamp 5 in 1 Sofa bed offers the best of both in a single product. Other camping furniture includes folding camping tables and a great variety of storage options such as dismantlable camping wardrobes and hanging storage organisers. The Sunncamp Tent Tidy is a great organiser for odds and ends – it can be fixed to the back of a door and is similar to a shoe storage unit, but with varied sized storage holes.
Campers like to bring home comforts to the outdoor experience, and this means there is a big demand for light, portable versions of standard household items. World of camping send a lot of these to addresses in student accommodation as well as to people making the most of limited space in smaller flats and bedsits – this includes hook-on clothes airers and other laundry equipment.
The new term also brings a new wave of students starting out in the Duke of Edinburgh award scheme. World of Camping carry a range of DofE approved products including Vango Rucksacks and Craghoppers Base Layer T-shirts and other clothing. The Vango Sherpa 60 + 10 Rucksack is the ultimate for organised trekking, as it is very adjustable to different sizes of users, ideal for sharing kit-carrying responsibilities within a group or for educational establishments loaning kit to different users from shared equipment.
The Vango Explorer range of rucksacks is also great for trekking, and for backpacking use, making it a great choice for those travelling during a Gap Year. There is also a range of bags and rucksacks from KingCamp, great for student use as well as for hiking and leisure. Other must-have equipment includes a selection of microfibre towels, travel washing lines, pocket cutlery sets, digital luggage scales, sleeping bags and lightweight tents.
World of camping also offer Gift Vouchers, which make an ideal present for students. These can be used for anything on the website, so will be great for handy household items, or ready for festival season at the end of the academic year, when many students will be taking a well-deserved break and letting off some steam!
Check out our blog on the World of Camping Sale for further details on great deals and offers!