E-Newsletter Signup
For special offers, updates and news of new products join our newsletter.
If you would like to contribute to our blog as a guest and can bring fresh outdoor experiences, please: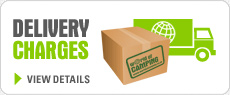 Outdoor Revolution have fast become one of the leading bands in the camping industry over recent years. A combination of extremely fantastic quality workmanship with high grade materials, paired with a fantastic level of after sales service means they are a great choice of brand when choosing your tent.
Brand new for 2021 is the Camp Star range of Outdoor Revolution Tunnel Air Tents.This fantastic range of tents has been produced in an extremely strong yet lightweight material. The bedrooms in these tents have been made with a darkened "twilight" fabric in order to help you stretch that out that morning holiday lie in.
The Camp Star 350 is perfect for a couple or a few mates. It sleeps 3 comfortably and only weighs just over 15kg.
The Camp Star 500 is ideal for a small family to head away for an exciting camping trip. The two bedrooms, in this model, and in fact in all the tents in this range feature Darkened Twilight Micro Polyester bedrooms to help you get a well earned lie in when the sun comes up.
The Outdoor Revolution Camp Star 500XL is ideal for a small family. It sleeps up to 5 people and has a lovely large living area.
At over 7 metres long the Camp Star 600 tent is a generously sized Family Air Tent which sleeps up to 6 people in 3 bedrooms. Weighing in at just over 30kg this is an easily transportable six person tent.
The Outdoor Revolution Camp Star 700 Air Tent is super wide at 380cm. It sleeps 7 people in 3 bedrooms but can sleep 9 people if you add an extra 2 person bedroom
Now, if you have a really big family or are going away with friends and all want to muck in together, then you really need to look at the Camp Star 1200 Air Tent . This massive 12 person hybrid tent uses a combination of air beams and fibreglass poles and will make you the envy of the camp site.
All of the Outdoor Revolution Camp Star Tents come as bundle packages which mean they include the Footprint Groundsheet and Carpet aswell!! For further information on any of these models, please just click on the links to find out more on the World of Camping Website
As always, any queries at all on the Outdoor Revolution Camp Star Air Tent Range, or any other products, just drop us an email on info@worldofcamping.co.uk or a quick call on 01209 203220.