E-Newsletter Signup
For special offers, updates and news of new products join our newsletter.
If you would like to contribute to our blog as a guest and can bring fresh outdoor experiences, please: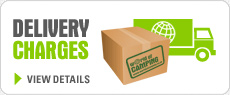 Have you had enough of throws, blankets and towels being strewn all over your living room? Propped up by clothes horses, side tables, the dog's bed and whatever else is hanging around!  You need a Myweeteepee teepee play tent to create a perfect den or play area for your little one without making the place look like a bombsite!
These teepees are extremely solid and well built and nice and secure around the poles.  There are rivet holes at the top of the canvas and holes in the top of the poles.  You just need to thread a tie through to connect the two creating a secure attachment that will avoid canvas slipping down the poles.
Kids will have hours of fun making up their own adventures in one of these and let's face it, these days, anything that gets them away from the TV and any other mind numbing device is always a good thing!
The poles are a very solid 22mm thick wood pole that are strong enough to withstand busy playing children and rounded for safety at the top.  A teepee is all about a space to play, so you want to be confident that it is robust enough to withstand those fabulously imaginative and creative games that children come up with.
At home in any kids bedroom, living room, or in the garden outside in the summer, these teepees are very strong and robust being made from durable 100% soft canvas and come in various fun designs.
The sailor play tent above is just on of the many great designs available.
In addition to the standard myweeteepees you can also get a fun accompaniment in that your teepee can have it's own mini teepee for your littlun's toys to play in! as seen here below! Click here to see the host of other Myweeteepees and Tweeteepee tiny play tents which will make ideal Christmas presents.
Have a look at the video below which shows the magic of children enjoying the magic of  Myweeteepee play tents at Christmas time.