E-Newsletter Signup
For special offers, updates and news of new products join our newsletter.
If you would like to contribute to our blog as a guest and can bring fresh outdoor experiences, please: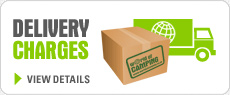 Manhattan Heater
The Manhattan heater is sleek and fashionably chic and will add a beautiful focal point in any room. This 'living flame' gas stove provides on-the-spot instant warmth, from 3 heat settings and there is no installation needed, just place where it's needed and use straight away.
Portable heaters are a great way of helping economise your heating bills. They can be used to heat just one room when others are not in use, great for those that work from home or to generally help keep your heating bills down. This portable gas heater has two main features, firstly the pilot light analyses the Carbon Dioxide level in the room and automatically turns the gas heater off before it can reach a dangerous level. Secondly this portable gas heater will turn itself off if the pilot light is blown out.
The Manhattan living flame effect portable gas heater is designed to operate with either a 15kg, 13kg or 7kg butane gas cylinder.
Recommended Minimum Room Size

: 64m3 (4m x 3m Area)
Real flame gas fire

No installation or assembly

No flue or chimney required

Fitted with 4 castor wheels

100% Efficient

3 Heat Settings