E-Newsletter Signup
For special offers, updates and news of new products join our newsletter.
If you would like to contribute to our blog as a guest and can bring fresh outdoor experiences, please: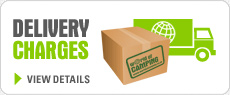 Festival Tents
With UK music festivals becoming more popular year on year, the number of people needing a sufficient festival tent is increasing! If you dont know what makes a good festival tent then dont worry as you will by reading this buying guide! Festival tent features tend to
How To Choose The Best Festival Tent For You?
If you're chilling out at a festival this year you'll need one of our festival tents. We stock cool festival tents, pop up festival tents, gazebos and tents just for parties! Funky patterns and colours from top brands run alongside deluxe four room 7 berth tents all great quality and at fantastic prices. Our festival tents are easy to erect, waterproof – just in case it rains at Glastonbury, we even stock Tipi style easy camping tents in retro colours. If you have to park several fields away from the camping areas take a look at our trolleys and transporters, even if its just to carry the beer! Our festival tents are quick and easy to pitch, making them the perfect tent to take to a music festival, giving you more time partying and less time pitching. Our festival tent range is aimed to bring you fantastic value for a good quality tent that you will be able to use year after year at future festivals. There are plenty of festival tents to choose from, so whether you're camping solo and looking for a pop up tent or you and your friends are looking to split the cost of a larger festival tent – you should find something your looking for within our range.
---
POP UP FESTIVAL TENTS
Pop up festival tents are perfect for a music festival and aren't going to break the bank. Thirty seconds is all it takes for the pop up tent to be fully erected, giving you more time to enjoy the festival and laugh at other festival goers struggle with their pole and sleeve tents. All that is required is tp remove the tent from its bag and watch it pop up into shape, peg it down and your ready to go. Pop up tents are very popular at music festivals as they require little effort to set up and are great value for money.

---
DOME FESTIVAL TENTS
Dome festival tents are a popular choice for festival goers, often cheap and available in many styles and designs, there will always be a dome tent that matches your needs. Dome tents are great for festivals due to their simple design and small pack down size. With only 2- 3 tent poles, the dome tent is ever so easy to set up and even if you have no tent experience you should find the dome tent a breeze to set up! When looking to purchase a dome tent, ensure it is a double skin layered tent( inner tent, aswell as an outer layer) as a single skin cheap dome tent will not get you through a festival dry and warm!
---
TUNNEL FESTIVAL TENTS
Tunnel tents are a traditional style of tent and perfect for music festivals. With only 2 poles, the tunnel tent is a quick and easy set up, giving you plenty of time to explore the festival. Here at World of Camping we stock a wide range of tunnel festival tents that all range in different berth sizes, from 1 man tunnel tents up to 4 man tunnel tents! Prices start from £19.99 and go up to our top tiered tents at £149.99.

---
FESTIVAL GAZEBOS
---