E-Newsletter Signup
For special offers, updates and news of new products join our newsletter.
If you would like to contribute to our blog as a guest and can bring fresh outdoor experiences, please: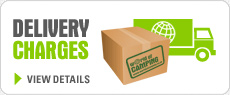 Camping improves your mental health?
Posted in News & Reviews on 10th November 2016
Grab your kids, pack them a rucksack, grab your tent, sleeping bag and self inflating from the loft and send them off to to the scouts or guides. Sit back and relax happy in the knowledge you've improved their mental health for later life!
Ok, it might not be quite as straightforward as that, but recent research from researchers at Glasgow and Edinburgh universities has brought forward evidence that people who were in the guides or scouts as a child were 15% less likely to suffer anxiety or mood disorders at the age of 50. This was a study apparently based on 10,000 people who were born in 1958 so a fairly hefty base of people to analyse. About a quarter of people in this study were scouts or guides as youngsters.
The theory is that being a member of one of these organisations helps youngsters to develop their skills of self reliance and teamwork. Scouts and guide groups often encourage active outdoor activities which can encourage lifelong healthy interests in sports and activities from kids, instead of sitting in front of a games console. The end result resulting in lifelong health benefits.
When you look at these findings they're kind of obvious to a certain degree. Whether or not it's part of an organised group, if kids are encouraged to take an interest in the great outdoors and in when they're young, these things can be habit forming. People then carry on wanting to be active as an adult.
The results of this study are apparently very specific to those that attended scouts and guides and don't apply to people who attended other volunteer groups. This is apparently because of the structured nature of activities indulged in by the scouts and guides.
Please don't panic if you've reached adulthood and weren't packed off to the scouts or guides every Wednesday night for a couple of hours. Here at World of Camping we reckon you'll reduce stress, mental illness and many other kinds of woes, just from going camping a few times of year. ( no research or survey done whatsoever to back this up ! )
We think if you can take a couple of weeks in the summer or a few weekends spread across the year camping, you'll live to right healthy old age and have no worries in the world. Either pitched up in a field, on your favourite pitch at your local campsite, out in your campervan or cruising in your motorhome. Taking in the fresh sea or country air. Lovely coastal walks. Playing footy with the kids, whatever wholesome activities you choose have got to be better, and set you in a better mentalstate than if you're sat at home watching the latest about Clinton and Trump!