E-Newsletter Signup
For special offers, updates and news of new products join our newsletter.
If you would like to contribute to our blog as a guest and can bring fresh outdoor experiences, please: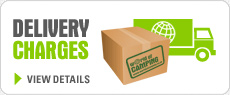 Whether you're backpacking over the weekend or off travelling the world, there is no doubt you'll have a good time. What's not to love? Packing your backpack and wondering out to explore, travel and discover new places without a care in the world. With backpacking becoming ever more popular year on year and airline companies increasing flying destinations, backpackers will only travel more.
Inexperience or naivety when backpacking can lead to mistakes, which could spoil the trip ahead. There are several common backpacking mistakes that people make and we at World of Camping are going to highlight our top 8:
1. Buying a backpack that's too big
Buying a proper backpack is essential for somebody that is going to be on the move a lot. A typical backpacker will find themselves walking to and from train stations, across beaches, checking in and out of hostels. So being able to pick up their bag and flee to their next destination is important. This mistake will most likely apply to first time backpackers, particularly those who are travelling for an extended period of time like four months to a year. We are seeing more and more of those 60 + litre and bigger backpacks with an attachable day bag, loaded to the rim. This is overkill.
If you are lugging around a full 65 litre backpack almost every day, it's going to make you miserable and you will soon realise that you don't need as much as you think you do. You'll find places all over the world that offer laundry services and you can pick up toiletries from local supermarkets/ pharmacies. Be realistic of the fact that you will be wearing your backpack almost every day, bringing it to the top of buildings without elevators or while running after trains. People often feel inclined to fill their backpack to the top because they have some left over space. We recommend looking at 30-45 litre backpacks that are compact and comfortable.
2. Over packing
Another common backpacking mistake that people are most likely to make is over packing. The concept of backpacking is to travel light, only packing the essentials. Travellers that pack for every possible occasion will feel the effects from carting around their heavy backpack. If you're backpacking around touristy areas then you can be sure to find whatever you need at the local shops. On the other hand, if you are backpacking in 'Papua New Guinea' for example, you may want to think of 'things you might need' and certainly be prepared as supplies could be limited.
A heavy backpack has potential to cause shoulder and back pains so when packing keep only the most essential items and avoid anything that you think you may not need. Pack half of what you need, travel light and enjoy the experience.
3. Not eating and drinking enough
This is a mistake that could actually lead to somebody getting ill. Replacing fluids and getting three good meals in a day is a must. If you're backpacking in a hot destination the important of staying hydrated is crucial, keeping your body hydrated will help flush unwanted toxins from your body and will strengthen your immune system. We recommend sticking to bottled water throughout your trip as most countries don't have safe drinking tap water.
Eating three well balanced meals each day will give you ample amounts of energy for you to make the most of your trip. It's more than likely you'll burn more calories than your average day at home in the U.K, so eating meals with some nutritional value will pay dividends. We understand that everybody travels on different budgets and it can sometimes be hard to get a nutritional meal each day, but food is one thing you cannot skimp on whilst backpacking. Most backpacking destinations have a wide range of eating options, with the local street food being cheap, tasty and good for you.
4. No Back up of critical documents
Having a backup of essential documents stored somewhere easily accessible, can help a backpacker travel stress free and save time for yourself by not having to contact family and friends at home. Passport details, insurance details, bank details, phone numbers and emergency contacts are all important pieces of information that need to be backed up. There are several ways to store these documents safely whilst travelling and with most backpacking destinations now having internet cafes it couldn't be easier.
Email – Send copies of the documents to your email address and store in a relevant folder.
Memory stick – The same principle as email, just store your documents on a memory stick but be sure to give the folder a memorable password.
On Paper – A written copy of information you may need stored in a safe place within your backpack.
5. Not having an open mind
One of the main reasons people go backpacking is to experience something new and to be part of a different culture. This in mind, too many people go into travelling with too many preconceived views of what people have told them. To make the most of your backpacking experience you need to go into it with a really open mind, this way you will put yourself in the best position to experience everything. By having an open mind you are more likely to try new things, meet new people and see more places.
As well as approaching backpacking with an open mind, it's equally important to be aware of the dangers. Foreign country laws can vary to the U.K especially if you're outside the E.U (European Union). Crime is everywhere, but if you're backpacking around a popular tourist destination, chances are criminals will be operating within the area. It's important that you are aware of what goes on, but you shouldn't let it affect you as if you're constantly afraid of being robbed or scammed, you could miss out on the lovely locals or a destination. Just approach everything with common sense and respect and you will be fine.
6. Becoming a travel snob
This mistake tends to sit with the type of backpacker that has been away 3-5 times, not wanting to be grouped with first time backpackers and thinking activities/locations are 'too touristy'. Nobody likes a snob, so don't be that person. Don't avoid or write off a destination just because you think it's too touristy. After all, why is that place so popular? Maybe it might be worth a visit. We're not saying you have to visit every tourist hotspot in the country, just consider it with an open mind, who knows you might love it. If you're a lone traveller, tourist hotspots can be a great place to meet new, like-minded people.
7. Not looking into travel money methods
I know plenty of people that have gone backpacking in Asia and have come back with over £250 in cash point withdrawal fees and have been ripped off when exchanging money. This is a common mistake especially with young first time backpackers. Long gone are the days of traveller's cheques, now there are many worldwide accepted ways to carry and withdraw money.
Most Bank companies these days offer cards that have been designed with backpackers in mind. Travelling credit cards are great as money is free to withdraw and using a credit card is always safer than using a debit card.
Pre-paid travel cards are probably the most popular method to carry money whilst backpacking. Pre-paid travel cards work like debit cards, you can only spend what's on the card. Before you go and whilst backpacking you can add or withdraw money via an online login and the best bit, free cash point withdrawals and the card is often free to set up. The most popular pre-paid card company is caxtonfx, check them out.
8. Over planning
Backpacking is all about being spontaneous and doing things on the spur of the moment. You must avoid making the mistake of over planning and making all your bookings well in advance as you don't want a strict schedule whilst backpacking. Only book those things that are really important like a hostel bed or a train ticket. This mistake can be costly, you could either lose money or miss an experience. You might be in a location that you really like but you find out that there's a festival going on the day after you leave. Do you miss the festival or lose out on the flight money? It's important that you don't set yourself a strict schedule, just enjoy it and see where the trip takes you.
Hopefully this guide will help you NOT make the above mistakes and make your trip a huge success. The world is your oyster, go explore it!
For  more Backpacks, Camping equipment and outdoor supplies please Check out our website:

www.worldofcamping.co.uk
Check out our BLOG on How to Pack Your Backpack