E-Newsletter Signup
For special offers, updates and news of new products join our newsletter.
If you would like to contribute to our blog as a guest and can bring fresh outdoor experiences, please: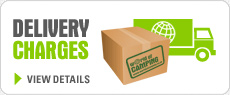 Sleeping bags come in all different shapes, sizes, colours and togs. The sleeping bag is an essential piece of camping equipment that is widely used by all ages of people. With there being so many sleeping bag brands on the market, a select few are bringing out new creative sleeping bags that have never been seen before. Weird designs that are turning the sleeping bag experience into a lot of laughter. Have a look at the 12 weirdest sleeping bag designs we could find and let us know you're favourite.
If you wish to browse our 'normal' sleeping bags, please follow this link to our website – SLEEPING BAGS  We offer a wide range of sleeping bags, from childrens sleeping bags, double sleeping bags, wilderness sleeping bags and mummy sleeping bags.
1. Jabba The Hut Sleeping Bag
2. Cocoon Hanging Sleeping Bag
3. Adam and Eve Sleeping Bag
4. Pizza Sleeping Bag
5. Bear Sleeping Bag
6. Chair Sleeping Bag
7. Cadaver Sleeping Bag
8. Internal Organs Sleeping Bag
9. Shark Sleeping Bag
10. King Tut Sleeping Bag
11. Human Sleeping Bag
12. Seal Sleeping Bag
As you can see above there are many creative and weird sleeping bag ideas. Let us know your favourite with a comment or tell us an idea that isn't on here already 🙂 Want to know our best tips on keeping warm in your sleeping bag? Then read our ' Stay Toasty Warm In Your Sleeping Bag ' blog post.
If you are looking for a guide on how to choose a sleeping bag, we have written a blog post so look no further.
Thankyou for reading, hopefully this gave you some laughs.