E-Newsletter Signup
For special offers, updates and news of new products join our newsletter.
If you would like to contribute to our blog as a guest and can bring fresh outdoor experiences, please: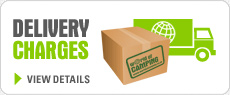 What camping accessories and spares should I take?
Posted in Uncategorised on 11th December 2020

Looking for Camping accessories? Windbreaks have become massively popular with campers, especially in recent years, whether this be for a little shelter from the wind on the beach, next to your tent or to keep the dogs penned in next to the caravan. We stock a wide range of windbreaks, bith in the wooden pole and collapsible compact variety. There are even some air pole windbreaks available now!
Lights and Lnterns, Torches, Head Torches and Fairy Lights are all available in our Lighting section. No need to trip over guylines in the dark on the wak back from the campsite toilets!
All kinds of steps, door mats, unsurprisingly can be found in the Steps and Door Mats section on the website. Steps are particularly popular to make it a bit easier for campers to get in and out of caravans.
Our Laundry and Cleaning section of the website contains items such as washing lines, including rotary lines, laundry baskets, waste bins and other cleaning materials
If there's any spare parts that are always a good idea to take along (as well as some spare tent poles) then we always recommend to take some spare pegs with you. Hard ground can cause pegs to bend or break. We sell a great range of thick and strong hard ground pegs, camping mallets, guylines and peg extractors, all available in the Camping Mallets, Tent Guylines & Pegs section of the World of Camping website
If you have a fibreglass pole tent then it's always adviseable to take along a spare pole set with you. Most tents just use one diameter of pole, but some larger ones use tw (ie, they may use 11mm poles and 12.7mm poles) The diameters used will be somewhere in the instructions/info that cme with your tent. Once you've found this info out it's adviseable to buy a spare set of poles that can be used to repair a broken pole if needs be.
These generic pole sets will be useable with whichever branded tent or awning you own as the diameters used by all manufacturers are the same across the industry. Therefore, for example, you can use a 12.7mm Vango pole to repair an Outdoor Revolution wwhich uses 12.7 mm poles. We also recommend that you never go away without something to repair your tent with if the worse happens, always take a repair kit with you. Check out our Poles & Repair Kits section.
If you've got a campervan,caravan or motorhome then you'll want to look at the Levellers & Chocks section of the website which has all the items you need to make sure your vehicle is on the level despite what the ground is doing
Fire Equipment such as fire blankets and fire extinguishers are available, and if you want to make your camping area extra pretty why not check out the Decorative Products section
As always, if you have any camping accessories queries whatsoever please give us a call on 01209 203220, Monday – Friday 10am – 4pm