E-Newsletter Signup
For special offers, updates and news of new products join our newsletter.
If you would like to contribute to our blog as a guest and can bring fresh outdoor experiences, please: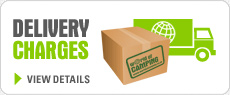 Carry On Camping Comedy Capers
Posted in Uncategorised on 26th May 2022
The legendary Carry On Camping was the most popular film at the box office when it was released in 1969. Long queues formed outside cinemas across the UK, as people literally queued around the block to see it. Nearly 40 years later, it was voted Britain's favourite Carry On film in a 2008 survey conducted by the Daily Mirror.
The comedy franchise of Carry On films began in 1958 and continued for 34 years. The scripts captured the typically British "saucy seaside postcard" humour, with double entendres, innuendo and visual jokes.
Carry On franchise
The Carry On franchise released 31 comedy films between 1958 and 1992, the majority by the Rank Organisation. Regular stars such as Barbara Windsor, Kenneth Williams and Sid James were comedy partners in just about every scenario you could imagine, from campsites and seaside resorts to hospitals and police stations.
Director Gerald Thomas and producer Peter Rogers were responsible for all the films, that were produced on a relatively low budget. Most were filmed near Pinewood Film Studios around south Buckinghamshire, although occasionally, they spread their wings to more "exotic" locations.
Carry On Up the Khyber was filmed in Snowdonia National Park in Wales, with Mount Snowdon standing in for the Khyber Pass. Follow That Camel was filmed on the beaches of the Sussex coast, rather than the Sahara Desert.
Popularity of camping
There was something about Carry On Camping that captured the essence of the era. Ordinary people were going on camping holidays across Britain, at a time when a holiday in the great outdoors was gaining in popularity.
The phenomenon of camping was even the subject of research in 1964, due to its boom. There were two main reasons people went camping: the first was to "get away from it all" and the second was to "meet new people".
Around 50% of all campers enjoyed staying at places where there were other people around, so they could have a chat and generally socialise, while 31% preferred camping away from other people in a more remote rural setting. The remainder didn't have a preference.
Visitors expected a relaxed atmosphere at campsites, where they could enjoy the informal atmosphere, dress as they pleased and socialise as much, or as little, as they wished. A study in 1969 revealed holidaymakers normally exchanged pleasantries with other campers at the site within a short time of arriving, which quickly turned it into a community.
Carry On Camping
Carry On Camping begins with plumbers Sid Boggle (Sid James) and Bernie Lugg (Bernard Bresslaw) deciding to take their demure girlfriends on holiday. Instigated by Boggle, they come up with a plan to stay at the Paradise nudist camp.
Despite the girls Anthea (Dilys Laye) and Joan (Joan Sims) finding out about Sid and Bernie's sneaky plan and saying "no", Sid decides to go ahead with it anyway. They lie to their girlfriends that it's an ordinary campsite.
The joke's on Sid and Bernie when they book into the wrong Paradise campsite! Rather than pulling up at the nudist camp they've seen in a documentary, they find themselves at a basic family campsite of the same name, run by landowner Josh Fiddler (Peter Butterworth).
Sid fears it's going to be far from paradise, as he had hoped a nudist site would make his girlfriend drop her inhibitions. However, he has to stay, as Joan and Anthea like the site and he can't get his money back!
Girls' aerobics
Sid's enthusiasm for camping suddenly perks up when he spots a party of young ladies from Chayste Place finishing school enjoying outdoor activities at Paradise, accompanied by matron Miss Haggard (Hattie Jacques) and head teacher Dr Soaper (Kenneth Williams).
One of the most legendary scenes in Carry On history occurs in Carry On Camping, as Dr Soaper leads a morning aerobics workout for the girls outside their tents. The over-enthusiastic teacher says, "Let's see those chests come out!" He didn't mean it literally, but his student Babs (Barbara Windsor) flings her arms back in such a lively manner that her bikini top flies off and hits Dr Soaper in the face!
According to other cast members, the scene didn't go exactly to plan, as some technical hitches affected the famous flying bra incident. Windsor's bra top was connected to a fishing line off-camera. A stagehand was supposed to pull it off at the given time, but on the first take, the bra didn't unhook, and Windsor was pulled over into the mud!
They had to re-shoot the scene and Windsor was supposed to remain covered up at all times. When her top flew through the air, she was supposed to cover her modesty with her arms and hands. However, in the script, matron marches Babs away after she is exposed.
Jacques grabbed hold of Windsor's arm rather too firmly, uncovering her for all to see. When Babs lets out a yell at this point in the film, it's one of genuine horror and completely unscripted! The scene made it into the final cut.
Camping capers
Apart from the main plot of Sid's pursuit of Babs, to the fury of his long-suffering girlfriend, there are many sub-plots in Carry On Camping. One of the most memorable is lovelorn matron's hot pursuit of reluctant Dr Soaper, who spends the whole holiday trying to escape her amorous advances.
Fellow camper Peter Potter (Terry Scott) is dragged to Paradise by his extremely domineering wife Harriet (Betty Marsden). On arrival, their tent is invaded by the annoying Charlie Muggins (Charles Hawtrey) – who somehow destroys his own tent. Harriet is happy for Charlie to stay with them, but long-suffering and mild-mannered Peter is pushed to breaking point and eventually tips a pan of soup over Charlie's head.
The famous cast turned the saucy script into a comedy classic, with the wardrobe malfunction scene becoming the most famous slapstick joke in the franchise's history. The original Carry On films are still shown on TV today, more than 60 years since their launch. If you're planning a camping trip this year, World of Camping has all the gear you need to make sure your holiday is truly paradise.