E-Newsletter Signup
For special offers, updates and news of new products join our newsletter.
If you would like to contribute to our blog as a guest and can bring fresh outdoor experiences, please: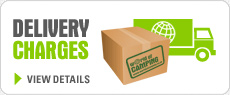 If you're new to the motorhome world or even a veteran motorhome user then you will find our top tips extremely beneficial. For more posts and camping related posts, see our camping google plus page. If you want your first experience to be a good one, you should bear a few things in mind! Here are our top tips to remember.
Space comes at a premium
Space is often limited in motorhomes unless you own a top of the range American RV (which isn't many of us). Making the most of the space you have is made easier by investing in motorhome/caravan specific storage systems like the sunncamp tent tidy.  If you fancy yourself as a bit of a 'do it yourself' person then you can easily put something together to help save valuable space. Most of the newer motorhomes have been cleverly designed to incorporate living facilities with storage space. Below are some of our favourite DIY storage systems for motorhomes.
Parking isn't easy
Motorhomes these days are build more like buses, and driving through busy towns or small villages isn't the easiest of tasks. But the real challenge is parking, this is a complete different ball game. Finding a parking space that is long enough and wide enough is hard to come by if you're in a busy public area. Even the most experienced car drivers can have trouble slotting a motorhome into a bay so we advise taking it slow and if you can get somebody to help guide you into a space then you should action it.
Spare Gas
Take a spare gas bottle with you, you never know where you might be when you run out. Preparing well and having a spare could save you a lot of time and hassle.
Explore
One of the greatest things about holidaying in a motorhome is the flexibility you have regarding your location. This luxury can sometimes be forgotten and taken for granted. Whilst you have your wheels make sure you make the most of them by exploring the area you're in.
Use campsite facilities
If you're pitched up at a campsite you should try to use sites facilities whenever possible. This will help to keep your motorhome clean and tidy. Nobody enjoys cleaning whilst on holiday, do they? Also, be sure to connect any electrical appliances to the campsites mains, this will help save money on gas.
Use a motorhome cover
If you aren't lucky enough to have a sheltered storage space for your motorhome during the winter months, you should really think about investing in a motorhome cover. All weather covers are a great way of preserving the life of your motorhome and when you're spending £20,000+ on a motorhome, what is an extra £150? The price can range depending on the size of cover you need, but a cover is worth every penny. A motorhome cover will prevent rust and the general exterior of the vehicle.
Hopefully our tips will help make your motorhome holiday a success. If you have enjoyed reading this post then please take a look at our '10 vinatge caravans that will amaze you' blog post. Thankyou for taking time to read this.