E-Newsletter Signup
For special offers, updates and news of new products join our newsletter.
If you would like to contribute to our blog as a guest and can bring fresh outdoor experiences, please: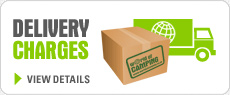 Some of these destinations may seem a million miles away, but they should definately be put on the bucket list. Nothing more than your standard camping equipment and a good tent is needed for your camping trip of a life time.
1. HORNSTRANDIR  –  ICELAND
I know camping in Iceland may seem daunting and extremely cold. But,  actually temperatures can hit 25 degree's in the Summer months. If your hoping to camp under the northern lights, you may need to go to Iceland between September-April. See our post on  –  Winter Camping Tips.
2.  UTAH  –  UNITED STATES
Camping at the National Parks in Utah is an experience you'll never forget. With over 2000 natural sandstone arches and home to rare wildlife, Utah will give your eyes a real treat.
3. CORDILLERA HUAYHUASH  –  PERU
Spectacular mountain views, crystal lakes and endless trails. Peru is perfect for anyone into hiking.
4. SENNEN  –  CORNWALL
Being based in Cornwall, we felt it was our duty to include a camping destination in the Duchy. Sennen has plenty of small and friendly campsites located only a stones throw away from a  golden sand beach. Perfect for familes in the Summer months.
5. NEWFOUNDLAND  –  CANADA
The Acre's of forests, coastal waters and big mountain faces of the Newfoundland area will make your camping trip a special one.
Let us know your favourite
* If you're staying at a campsite in the UK then check out our BLOG on the Staycation HERE