E-Newsletter Signup
For special offers, updates and news of new products join our newsletter.
Also in

Motorhomes & Caravans
If you would like to contribute to our blog as a guest and can bring fresh outdoor experiences, please: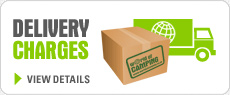 Caravans and Motorhomes have dramatically changed over the last 60 years, with larger, more powerful and better technology vehicles available. We take a look some of the best motorhomes and caravans from the past,   some as early as the forties.
These Caravans age from 1941 to 1969 and what suprises us most is how different they all are, the colours and sizes are all unique. With most of the caravans looking  slightly refurbished, it gives each one a greater sense of design. If these caravans were crusing the roads in today's world they would guarantee to turn heads.
SHARE IF YOU'RE A VINTAGE CARAVAN LOVER
For tips on Driving in Europe check out another of our blog posts HERE