E-Newsletter Signup
For special offers, updates and news of new products join our newsletter.
If you would like to contribute to our blog as a guest and can bring fresh outdoor experiences, please: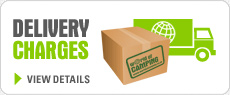 Wet weather camping
can be an extremely enjoyable and a unique experience. If prepared, with the right camping equipment and wet weather clothing, the weather shouldn't be too much of an issue. Many camping enthusiasts oddly prefer wet weather camping, this is due to there being far less crowds and the real sense of adventure you get from camping out in the elements of nature. In this blog post we shall run through the most important wet weather camping tips to help make your camping trip a success!
Water repellent spray

If you're using old camping equipment like a tent that your dad used when he was a boy scout, then you may benefit from using fabsil. Fabsil is a hugely effective silicone-based water repellent treatment for all kinds of tent and tarpaulin fabrics. So if you still feel there is life left in the old tent yet, then purchasing fabsil will revive the fabric and take it back to its best days. Nevertheless, we offer a wide range of affordable tents to suit everybody's needs. You can browse our tents here.
Air out your wet gear

We've all been there before. You pop out for a walk and a sudden, unexpected downpour unloads on you and there you stand no coat, umbrella or common sense. Drenched head to toe you make your way back to the camping ground and change into your dry clothes. There you are left with a pile of soaked clothing that you were planning to use later on in the trip. As you think of ways to air out your clothes, you get told that the forecast for the next couple of days is rain! And lots of it. So what do you do?
Well we advise that don't put them in bag and forget about them, as you then run the risk of mould. Your best option is to attempt to hang them somewhere they can naturally dry. At night you could hang them over a branch of a tree, or in the porch section of your tent. If it's your boots that are wet, a top tip from us would be to place a large sponge in each boot and overnight the sponge will gradually soak up the moisture and the following morning both boots will be dry and ready to use. If in the morning, you find your clothes still slightly damp. A tip would be to place all your damp items into a mesh drawstring bag and attached it to the exterior of your rucksack, this way you can naturally dry items of clothing with ease. If the forecast is rain, then you can place wet items into a dry bag like the Vango Dry Bags 3 piece set, until the rain stops, then you can continue with phase one.
Beware of lightening

I understand that I am stating the obvious with this tip. But to be on the safe side I feel its important information to share. With wet weather camping also comes the risk of thunder and lightning, so I shall run through some vital tips to keep you safe whilst camping. Avoid setting up your tent under an isolated tree or the tallest tree, close to a metal fence, or on a hilltop. When you hear thunder, lightning is within striking distance. Find a safe location immediately, a solid building would be perfect, definitely not a tent.
Choose where you camp wisely 
If you know the weather is forcast to rain, then use your brain and try to set up camp somewhere sheltered and away from marshy/flood potential areas.
Socks

There is one item that you can never have enough of. SOCKS! Having wet feet whilst walking can lead to a whole load of problems, blisters, rubs and cold feet. So having the option of a clean, dry pair of socks each day is a life saver for any committed camper. Remember to pack socks and loads of them!
Collect water 
Camping in the rain doesn't have to be all bad; if it rains, seize the opportunity to collect some of it for drinking water. Put your open water bottle out to catch the drops, or setup a stretched tarp to funnel water into your bottle or cooking pot.
You may also be interested in our last blog post – How to purify water in the outdoors
Emergency fire lighting resources 
If your struggling to get a fire going due to wood being damp etc., then you ideally need to have some emergency fire starting resources, for example, firelighters, waterproof matches, lightening spray
Take a Tarp 
Tarps (tarpaulin) are available in a wide range of sizes and are extremely affordable. If you are camping and the weather is likely to rain a tarp is a great, low cost solution that if assembled correctly will keep you bone dry for hours on end. Quick and easy to set up and highly recommended by all. Check out the Vango adventure tarp.
Wear waterproofs 
The purpose of wearing waterproofs is to keep all under garments dry in the middle of a shower. Waterproofs are a lightweight essential designed to dry quickly. When in the outdoors your first priority needs to be keeping dry and this is done by sticking a waterproof jacket on before the rain hits you (not after 5 minutes of rain). If your inner layers begin to get wet, it could take hours before they manage to dry off, so act quickly when getting your waterproof on. We recommend investing in a high quality waterproof, due to higher quality materials being used and should last longer. Remember staying dry is your number priority when you're wet weather camping.