E-Newsletter Signup
For special offers, updates and news of new products join our newsletter.
If you would like to contribute to our blog as a guest and can bring fresh outdoor experiences, please: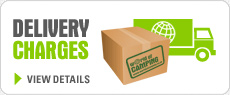 Ok, so luckily we don't need to worry about being attacked by Bears or Cougars (not the traditional kind anyway!) whilst out camping or trekking in the U.K, but for anyone off further afield these handy tips could be lifesavers.
The little guy in the illustrations seems to run into all sorts of troubles on his travels but he has all the tricks of how to avoid or survive an attack. We particularly like the Karate Kid Style Crane move as illustrated in the Wolk Attack section! And the suggestion to speak calmly whilst being attacked by a Black Bear !
If you're off to The USA or Canada (or if indeed you live there) on holiday and planning on a little exploring then you could probably do worse than to print off this little guide as a reference and hope you have time to unfold and read it before the animal goes for the jugular!