E-Newsletter Signup
For special offers, updates and news of new products join our newsletter.
If you would like to contribute to our blog as a guest and can bring fresh outdoor experiences, please: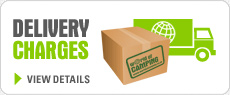 Camping Etiquette: The Beginner's Guide
Camping in the great outdoors is an activity that can be enjoyed by everyone. Whether you're an experienced camper or planning your first trip, be sure to bring your camping etiquette to the campground. Having manners and the right etiquette is something most campers take pride in, so be respectful and make an effort. Here at World of Camping we want to share with you our top tips on camping etiquette, so that everybody can enjoy their camping trip! We aren't saying you need to behave in this camping etiquette way, but just to consider and be aware of the guidelines.
Meet the neighbouring campers
If you have just arrived to a campsite/campground or you're pitched up and new campers arrive, go over and introduce yourself. Be friendly and make them feel welcome, you could even ask if they'd like to join you for dinner or a drink as a welcome gesture to the campsite.
Don't leave lights on at night
For the regular campers reading this, you might have been a victim of this in the past. Campers that leave outdoor lights switched on overnight will often irritate the hell out of nearby campers due to the light shining onto their tents. The main cause of this problem is often campers leaving their awning lights and LED motorhome steps switched on overnight.
Build camp fires in existing fire pits
Building a campfire is seen as 'something you have to do' when you go camping. Due to the demand of campfires, we feel the importantance of campers refraining from creating new fire pits unless there are absolutely none available. This is to reduce damage to the ground and to ensure that fire pits do not take up valuable camping space.
Be careful where you take your fire wood from
If you are going to create a fire around your camp, you're going to need a fair amount of wood. But where do you get this wood from? Plenty of loose wood can be found if you're camping in the wild and you can often buy bags of wood from the campsite shop if you're camping within a campsite. It is certainly not deemed good etiquette if you was to whip out a saw and start hacking into growing trees. This is 100% not acceptable camping etiquette. So you'll either need to buy your wood or find loose lying branches/logs.
Follow trails
When you go walking or hiking, we advise that you stick to the trails that already exist. It may be tempting to venture off the ready-made footpath, but this can cause damage to plants, wildlife and ground erosion
Consider noise levels
Tents have little to almost no noise insulation, so even low-level noise can keep you up at night. Most campsites these days have a noise curfew, this curfew is not in place to tell you when to go to bed, but to ensure that noise is kept low. So respect the noise curfew as a courtesy to other campers.
Leave the area as you found it
How would you like to turn up to a camping pitch that is riddled in rubbish left from the last group of campers? You wouldn't and neither would anyone else. So when leaving a camping spot please take all your belongings with you as well as any camping equipment and leave the area in the same condition as you found it. From just keeping the camp clean, campers will be able to use the pitch for years to come. This way everyone is happy!
Camping etiquette is a series of simple rules that everyone can follow. By following good camping etiquette, you show consideration for the other campers on the campsite and ensure that the camping experience is enjoyable for everyone involved.
If this blog post has interested you, you may also enjoy reading our latest blog post on ' Keeping Fit for the Outdoor Enthusiast'