E-Newsletter Signup
For special offers, updates and news of new products join our newsletter.
If you would like to contribute to our blog as a guest and can bring fresh outdoor experiences, please: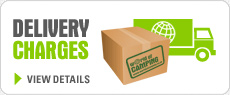 Sleeping soundly and comfortably whilst camping is the most important thing to ensure the rest of your holiday runs smoothly, so choosing the right Self Inflating Mat for you and your family is vital.
Although there are several other alternatives out there ( the more traditional Airbeds and Folding Camp Beds are still very common options ), Self Inflating Mats ( or SIMS ) have become very popular in the last few years due to their ease of use and durability.
So what exactly is a self inflating mat and how does it work?
It's a layer of foam encased in an airtight shell with a valve attached ( the double versions usually have 2 valves ) The mat comes rolled up tight, to use it, simply open the valve, the foam will then naturally expand and suck air into the mat. When it's fully inflated just close the valve and you have a comfortable, insulated layer to sleep on.
If you prefer a bit of a firmer sleeping surface, simply blow into the valve to inflate it a bit more. This may also be needed the first time you use the mat as it may need a bit of encouragement on first use due to having been packed tightly from the factory.
Why should I get one of these over an airbed?
Some people prefer an airbed because of the height it gives you off the ground, however the main advantage of a SIM is that you don't need a pump, which makes it quick and easy to put up. Also, if it's chilly, you will be sleeping on a layer of foam which provides insulation from the cold ground, as opposed to an airbed where you are essentially lying on several inches of cold air between 2 thin layers of plastic.
Which thickness SIM should I buy?
Self inflating mats are available in various thicknesses. The thicker you get, the more insulated it will be, however the pack size will also be larger. Thicknesses range between 2.5cm and 16cm, so depending on your storage/transport space and your budget, you have a fair amount of choice.
A 2.5cm or 3cm mat is ideal for summer use, The smaller pack size makes it easy to pack in or strap to a rucksack, they're also ideal for kids to use for camping or sleepovers. If size and weight is paramount then there are 3/4 length mats available, great for trekking or for stuffing in your bag when you have to hike miles from the car to the festival.
For most family campers travelling in a car or a van, if pack size is less of an issue and you are prepared to spend a little more to ensure you're not lying counting sheep all night then there are luxury 12cm and 15cm or more options available. The double options of these thicker luxury items feel more like a luxury mattress to sleep on, and although they clock up at over £200, if you have trouble sleeping whilst camping or have a bad back, one of these could be the difference between camping heaven or camping hell!
A couple of years ago when these luxury SIMs first came out from Vango and Outwell, here at World of Camping we were a bit hesitant to bring many in as we wondered if people would spend so much on a mat. However they sold like hot cakes and ran out early in the season, we underestimated how much people value a good night's sleep!
The majority of campers tend to go for the mid range options which as well as having a good balance between pack size and depth are pretty reasonable in price. For example the Outwell Sleepin Single 7.5cm Self Inflating Mat and the Outdoor Revolution Camp Star Single 75mm Self Inflating Mat both coming in the area of £50.
Will one of these fit in the back of my campervan?
Many smaller campervans such as VWT4s and VWT5s and various other van conversions will use rock n roll beds or have bed areas narrower than a double mat. Outdoor Revolution have thought about this and produced a narrower double called the Camp Star Top of the Pop 75mm Self Inflating Mat . This mat is 100cm wide so is the perfect solution for many with a small double bed space in the camper.
How do I pack away my Self Inflating Mat?
It's easy! Just open the valves, then roll the mat from the opposite end, towards the valves. Roll it tightly, take your time, kneel on it to keep it squashed down as you roll so you can get it as compact as possible. Once it's fully rolled up, close the valve. Then, unroll it, roll it back up again, it wil go much tighter this time, about a foot from the end, undo the valve again to expel the remaining air before doing it back up again. It should now easily pop back into it's carry bag.
Mats will either come in a carry bag or with straps with which to keep it tightly wrapped for the journey home. Mike from Outwell demonstrates this technique perfectly in the video here….
How do I know the dimensions and pack size of these mats?
Just click on the 'Specifications' tab in the listing on the World of Camping Website where you will find dimensions of the unrolled SIM and pack sizes listed.
As always, if you have any queries at all just drop us an email or give one of our team a call on 01209 203220. Monday – Friday 10am – 4pm.