E-Newsletter Signup
For special offers, updates and news of new products join our newsletter.
If you would like to contribute to our blog as a guest and can bring fresh outdoor experiences, please: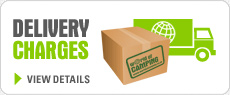 We're really excited at World of Camping to introduce one of the brand new products we've got in for 2022 – The Flow – Rechargeable Portable Electronic Water Dispenser.
This water pump will fit onto the top of the Primo 15 litre bottles. However we have tried it on many different bottles, and although it may not sit quite as securely on smaller bottle nose sizes, it still works just great, and makes dispensing water for your family and friends literally as easy as pushing a button.
Using a 10 litre, or especially a 25 litre jerry can can be a little tricky. Even the ones with the pre attached taps are heavy and cumbersome to pick up and tip on their sides in order to use the tap, especially when they are full to capacity.
Putting a jerry can upright and placing the Flow Pump on top mkes easy work all round for the whole family to enjoy dispensing water, kids love this kind of thing!
You can even use it on top of a collapsible water container to completely minimise space .

Please note: This unit will sit on any water bottle / jerry can – however it is not secured / attached / screwed on – so will just sit on top.