E-Newsletter Signup
For special offers, updates and news of new products join our newsletter.
If you would like to contribute to our blog as a guest and can bring fresh outdoor experiences, please: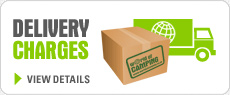 Do I need to take a camping toilet with me on my camping trip or will the provided communal ones be ok?
Well, that really is up to you. All reputable campsites will at least have a toilet block and washing facilities. Many people however choose to take a portable toilet , some toilet chemicals and a toilet tent to the campsite and stick it on their pitch. You might not use it all of the time but certainly for late night and early morning emergency trips, these can be worth their weight in gold compared to a trip to the toilet block, especially if your pitch is at the other end of the campsite!
In particular, since the rise of coronavirus we saw an unprecedented demand for all things portable toilet related. The inevitable rise in poplarity of camping staycations alone meant that demand for all products was extremely high last year. But the desire of campers to keep to their pitches as exclusively as possible meant that portable toilets and toilet tents completely sold out, not only with us but pretty much nationally.
Stock is already very low this year, but we do expect more to arrive over the next couple of months, and all models are available for pre-order. So before the campsites open we should be able to get your order to you in good time. So get your pre-order in now!
We stock a range of Jerry cans and Fresh Water Containers which make transporting fresh water from the campsite tap to your pitch all the easier.
Waste Water Containers including the wastemaster are essentials too, especially if you are using a campervan or caravan and produce a lot of grey water.
Water and Waste Hoses, Taps Sinks and Pumps and water Purifiers and Cleaners are other essentials that you may like to browse through.
As always, if you have any queries at all on anything, please just drop us an email to info@worldofcamping.co.uk or give us a quick call on 01209 203220