E-Newsletter Signup
For special offers, updates and news of new products join our newsletter.
If you would like to contribute to our blog as a guest and can bring fresh outdoor experiences, please: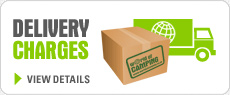 We get quite a few calls during the season from worried campers thinking that they have a faulty air beam from which air keeps escaping. In most cases it turns out to be the simple fact that the valve has been left in the 'Open' position instead of the 'Closed position.
When you open your tent bag and excitedly take out your tent, like most of us you probably will have only made a cursory glance at the instructions. It will tell you in there that the valve will most likely have come out of the factory in the 'open' position. This is the position you will need it to be in when you want to deflate the tent or awning. However, for inflation, you need each valve to be closed.
As you are pumping the tent up the air will force the valve open and inbetween, or upon completion of pumping the valve will be shut, therefore meaning no air can escape. You then pop the cap on and get on with your camping trip.
It is possible to get air fully into a tube with the valve open, however there will a fair bit of hissing air, and as soon as you remove the pump the air will shoot out of the valve.
The only time you need the valve in the 'open' position is when you take the tent down, pressing it in to release the air. It's then advisable to keep the valves in this position for storage………just remember to close them again before you pump it up next time!
Here's a video from Outwell demonstrating how to correctly use the valve.