E-Newsletter Signup
For special offers, updates and news of new products join our newsletter.
Also in

Camping Tips & Ideas
If you would like to contribute to our blog as a guest and can bring fresh outdoor experiences, please: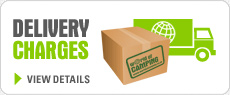 Check out these great tips on how to make shelters in emergency situations. You never know when that pleasant walk in the forest will turn into a nightmare when it suddenly gets dark and the rain comes in!
There are all sorts of tips here on how to make Tents, Teepees, Snow Houses etc. You don't have to be in a tight spot to try these out. Spend a few hours in the woods, get back to nature and see what you can do with the materials nature has provided and an old sheet or piece of tarp.
Of course, you can always pack a

small tent

in your rucksack if you go hiking or exploring, just in case you get into a spot of bother and don't have a touch of the Ray Mears about you !