E-Newsletter Signup
For special offers, updates and news of new products join our newsletter.
Also in

Camping Tips & Ideas
If you would like to contribute to our blog as a guest and can bring fresh outdoor experiences, please: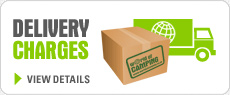 Fishing is something you can enjoy all year round, no matter what the weather. You can catch all sorts, from both freshwater and saltwater locations, and across all seasons.
© Alexlukin / Shutterstock.com
As all boy scouts will know, the important thing to remember is be prepared! Make sure you have the right clothing and fishing gear with you to suit the weather and location.
Fishing in spring
Spring is a welcome sight for anglers, as the weather is often just right, and the nights stay lighter for longer – so many hours of fishing to be enjoyed!
During spring, the fish don't bite as much in the early morning, as the water can be too cold. When the sun comes up and the rays are reflected off the water, the fish will be easier to catch. If there has been a frost, it's best to wait a week or so, as it takes time for the water temperature to heat up again.
During late morning and early afternoon, the fish bite, off and on. As the water warms, fish the downwind shoreline, as the wind pushes the warmer water along and there will be surface food in that area.
In the afternoon and early evening, the fish will be eating a lot, as the water will still be warm. It will get quieter at dusk as twilight falls.
Fishing in summer
During the hot summer months, the fishing is good from early until mid-morning. There's plenty of food and cover for fish at this time of year, so it may become more of a challenge to seek out the hungry ones.
Fishing can be poor in late morning and early afternoon, during the hottest part of the day, as the fish will swim into deeper water to keep cool.
In the later afternoon and early evening, conditions are usually excellent, as the fish start rising from the depths once the sun starts to go down and the water cools off. It continues to be good right through sunset, until darkness falls.
Top UK fishing locations
There are some nationally-famous fishing locations that should be on every keen angler's bucket list. The River Dove, in Derbyshire, is good for fly anglers, as it is stocked with quality trout and grayling. Meanwhile, coarse anglers can enjoy catches of barbel, chub, roach, pike, bream and more.
The River Itchen, in Hampshire, has chalk streams where fly fishing for salmon and brown trout is a popular pastime. Located among picturesque water meadows, you will find the famous Lower Itchen Fishery, off junction 5 of the M27. The entrance is via Gaters Mill, where there are refreshments on offer at the Fisherman's Lodge.
Ladybower Fishery, in the Peak District, is an ideal location for fly and coarse fishing. The rivers in the Peak District are known for their variety and quality of fish including rainbow trout, grayling and wild brown trout.
The west coast of Scotland has the most diverse selection of fish species in the UK. Solway, in the southwest, is known for its sea trout and salmon. Large cod can be found at Balcary Rocks, while further up the coast, you will find Stranraer, where beautiful Loch Ryan offers an abundance of dogfish.
Tips for planning a fishing trip
Wherever you're planning to go fishing, make sure you read up on the fishing laws in the UK. Check whether it's legal to fish at your chosen destination and make sure you have the relevant Fishing Licence – take a look at the government's website for further details.
In England, some fishing locations demand membership of an angling club. You may also need to buy a permit. There are relatively few fishing spots open to the public that don't require a fee of some type.
Day ticket waters are quite common, even in coastal areas. Before setting off, check for facilities at your chosen venue, such as disabled access and car parking.
If you're planning to go fishing while abroad, make sure you understand the local rules before setting off to avoid spoiling your holiday.
What do you need for the perfect setup?
Make sure you have the right gear to make your trip a success. If you're planning to spend a weekend on a fishing trip or you're hoping to incorporate fishing into an outdoor adventure holiday, take a suitable tent.
A fishing tent is intended for night fishing trips and longer fishing sessions, ideally offering 360-degree protection with doors and windows. You will also need suitable chairs, especially if you're going to be on the water's edge for a long time.
There are plenty of fishing rods and accessories to choose from, whether you're a beginner or a seasoned angler. Be sure to choose the right one, depending on where you're fishing, the type of catch you're after and your level of skill.
Cool boxes
You will need several cool boxes, both to use as bait bags and also to keep your own food fresh if you're on a longer trip.
Take a camping stove if you want to enjoy hot food and a warm drink on the riverbank.
Other important considerations are warm and waterproof footwear, as nothing will spoil your trip faster than cold, damp feet. Take warm clothing and a coat – even if it's sunny during the day, it can feel chilly as the evenings draw in.
Also, take a pair of sunglasses to protect your eyes from the glare of sunlight off the water.
Careful preparation and planning will ensure the perfect fishing trip, no matter where you go. Oh, one last thing; check out the Angling Trust App for further information if you're a novice!