E-Newsletter Signup
For special offers, updates and news of new products join our newsletter.
Also in

Camping Tips & Ideas
If you would like to contribute to our blog as a guest and can bring fresh outdoor experiences, please: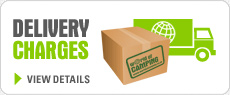 The upcoming festival season means plenty of people will be getting out their camping gear and hoping for some sunny weather. As well as coming home with plenty of memories, you'll also want to make sure your valuables arrive back in one piece!
This year's biggest summer festivals include Glastonbury at Worthy Farm, Shepton Mallet, from 22nd to 26th June. Around 200,000 revellers are expected to attend this year to see artists including Paul McCartney, Diana Ross, Kendrick Lamar, Crowded House and many more.
© marietta peros / Shutterstock.com
This is preceded by the Isle of Wight Festival from 16th to 19th June at Seaclose Park, Newport, when the headline acts include Madness, Nile Rodgers and Chic, Kasabian, The Proclaimers, Happy Mondays, Pete Tong's Ibiza Classics and many more. The festival attracts around 59,000 people.
To make your experience as enjoyable and safe as possible, read on… we've got some handy tips!
Should you pack light?
The general rule is to take only the items you absolutely need. The more belongings you have with you, the more chance there is of losing something. Leave your top-of-the-range gear at home, so you're not keeping a bag full of designer wear unattended in your tent.
Keep your money and bank cards on you, in a zipped pocket or bum-bag.
It's always a good idea to take some toilet rolls and throwaway toilet seat covers with you, as the hygiene conditions at some festivals leave a lot to be desired!
What should you do with your valuables?
The best solution is to leave them at home! If you have an expensive mobile phone, it may be worth transferring your sim card into a cheaper model in case it gets lost, stolen or damaged. Find out if the festival has secure padlocked lockers that you can hire for your valuables if you have items you can't keep on your person.
Should you take food?
Save yourself some money by taking non-perishable food and drinks with you, as buying fast food at the festival can prove expensive. Take a camping stove so you can start the day well with a cooked breakfast to keep you going.
Pack healthy snacks, such as trail bars, in case you feel hungry when back at your tent and too tired to go out again.
How should you prepare for all weather?
Take a light waterproof coat, such as a cagoule with a hood, so you can keep dry without getting too hot. Don't make the mistake of taking just flimsy summer clothes. If it rains, never go into your tent and sit on your sleeping bag wearing wet clothes. Leave a corner where you can put outdoor clothes in one place to dry them off overnight.
Should you wear your wellies – even in summer?
Take a pair of wellies, as even a little rain can soon cause the campsite to get very muddy. If there's heavy rain, it can turn into a bog when you consider the massive footfall at a festival. There's nothing worse than being stuck in wet shoes and socks all weekend when you're camping.
Have you checked the festival rules?
Check the campsite rules before you go. In most cases, they will be online on the festival's website. A lot of events have a list of items you can't take onto the site, so make sure everything in your survival kit is permitted before you set off.
It's important to check what the rules are in relation to cooking. Some sites allow camp stoves and BBQs, but others don't for safety reasons.
Have you got a dedicated pitch?
Some festivals and campsites will have a pitch picked out for you. They should direct you to your spot if this is the case. If a pitch isn't organised, you'll need to find a spot yourself.
First, find an area that's flat and grassy. Don't camp near the entrance or the toilets, as there will be people and vehicles going past at all hours. It's worth pitching your tent a little further away from the main stage if you have notions of getting a good night's sleep!
How can you keep your tent safe and secure at a festival?
If you've followed our advice and you have travelled light, you shouldn't need to worry. Although there's no sure-fire way of keeping your tent safe, never leave any of your belongings just inside the doorway. Try to make friends with fellow campers around you, so you can all keep a lookout for each other. If you see anything suspicious, report it to the festival security staff.
Above all, enjoy yourself. While it's definitely worth being prepared, don't get too stressed about the possibility of something going wrong. Most people are there for the same reason as you – and that's to enjoy themselves.
Get out there and enjoy the party!