E-Newsletter Signup
For special offers, updates and news of new products join our newsletter.
If you would like to contribute to our blog as a guest and can bring fresh outdoor experiences, please: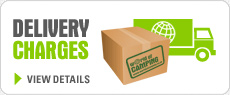 The last year has been a strange one for pretty much the whole world. We all know why, and the advent of Coronavirus and the risks that come with it has already changed the way we have not only had to think about the way we live our lives as a whole but how we view our leisure time and the more limited choices we have available to us. Both in terms of where can go on holiday or just away from it all for a weekend camping, which seems more welcome now than it's ever been!
Here at World of Camping, we're not going to try and predict what's going to happen with Covid, we can only hope, like everyone else that with the advent of vaccinations, things can get back to normal as quickly as possible.
What we do know about is Camping, and we can tell you that last year, with the various restrictions that were in place, and with people feeling safer staying on home shores and exploring our wonderful countryside, camping became the first choice holiday option for a lot of people. Some who go camping every year and others who had never set foot in a tent in their life.
As always, we were happy to help out and advise campers on choosing, Tents, Driveaway Awnings, and all sorts of Camping Accessories. Unfortunately because of the increase in demand, paired with some inevitable supply issues, we, along with most other retailers found we ran out of a lot of popular items throughout the season last year and were unable to re-stock some items. On some occasions, campers had to take an alternative to what they originally were looking for, but most importantly, on the majority of occasions, we were able to assist in getting campers onto the campsite, being pretty self-sufficient, and having socially distanced fun in the great outdoors.
This year we are excitedly waiting for a lot of our 2021 stock to come in. Due to some global supply issues, most of our suppliers have been a little later in securing delivery dates to us, but most of our stock we expect to arrive throughout February and March.
For this reason, you will notice that a lot of products on our website have "Pre-Order" written on them. You can still order and pay for these items. This will reserve the stock for you, which will then be sent on to you as soon as it arrives with us. We will also be in contact with you within a couple of days of your order being placed to advise on an approximate delivery estimate for you.
Due to the increased shipping costs from China this year we, unfortunately, expect some price rises to happen as the season goes on, but rest assured, if you place a pre-order now, your order is secured for you at that price.
We have done our very best to secure as much stock as possible this year taking into consideration what was in high demand last year, and the lines which sold out, but please try and order early to avoid disappointment.
We found last year that the most popular tents were family tents in the 5-6 Person tent section and in the 7-8 Person tent section. We always advise you to go for a tent with a couple more berth than people, so if there are 4 of you, go for a 6 person tent, if there's 6 of you, go for an 8 person, it gives everybody a little bit more space! Both Air Tents and the more traditional Pole and Sleeve tents sold very well and sold out completely before the end of the season. So if you are thinking of getting a new tent, give us a bell or drop us an email for some advice, or simply browse the website to check out some options, a lot of tents have videos accompanying them, which give you a better idea of what they look like in real terms, next best thing to seeing one in the flesh.
Always be sure to check the "Features" and "Specifications" tabs too for further information, including dimensions, weight, and pack size of your tent, all of which are very important things to take notice of before you make your decision.
With the number of campervans and motorhomes on the road combined with the virus situation, the demand for Driveaway Awnings shot through the roof. The ability to expand the living and sleeping space of a vehicle is a great option to have. Check out the huge variety of choices available to you in both Pole Awnings and Air Drive Away Awnings.
With campers trying to use facilities on their pitch as much as possible and avoid using shared facilities, we very quickly sold out of Portable Camping Toilets and Toilets Tents. These will inevitably sell very very quickly again this year.
What we at World of Camping did notice last year was the determination of all of our lovely customers to have a good time. No matter if they had had to cancel a cruise or a dream holiday, it was lovely to see so many people giving camping a go, and wondering why they had never done so before.
We hope that you can all have a lovely season camping this year and are here to help if you need us.
If you need any advice at all on which products you might need to make your camping trip complete then please drop us a line on 01209 203220 or an email info@worldofcamping.co.uk