E-Newsletter Signup
For special offers, updates and news of new products join our newsletter.
If you would like to contribute to our blog as a guest and can bring fresh outdoor experiences, please: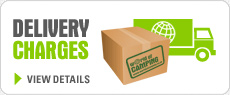 December may not be the time of year most people have camping on their minds. However with Christmas on the way there's plenty of items of camping equipment that will double up as great stocking fillers. At this time of year too there's heaps of clearance bargains out there too.
So if you've got a camping nut in the family have a look at some of these ideas that may give you or Santa a hand this Xmas.
For the VW Camper Owner
There's thousands of them about on the roads today, and if your loved one owns a Volkswagen T5 or T6 the perfect, practical gift is a set of Maypole Internal Thermal Blinds – These internal thermal blinds not only insulate the interior of your vehicle, but they also block out light and function as curtains.
For the campers who feel the cold
These Chaheati All Season Heated Chairs are a great option for those who feel a chill. Great for the campsite, sat watching a sporting event or for sitting in the garden. The built in heating element provides up to 6 hours of heat from the rechargeable battery pack. At only £49.99 a pair these are a great buy, and could even be use as spare chairs to sit around a crowded table for Christmas dinner.
 For the mosquito magnet in the family
As well as being, practical and extremely reasonable, this Easy Camp Head Net is also a good bit of fun stocking filler . Simply pop the net over your head for instant protection from Mosquitoes and other flying insects whilst on the move. And they're less than a couple of quid each!
For the fast food lover
The Kingcamp Chopsticks and Cutlery Set is another little stocking filler that's a bit of fun for not much more than a couple of pound coins.
If you fancy going traditional and shovelling your chow mein in with a set of classy steel and wood chopsticks then this is for you. Complete with a fork and spoon for when you realise it's easier to cheat!
There's loads of quirky things on the World of Camping Website that aren't strictly camping related, so if you're struggling for Xmas ideas, have a browse 🙂