E-Newsletter Signup
For special offers, updates and news of new products join our newsletter.
If you would like to contribute to our blog as a guest and can bring fresh outdoor experiences, please: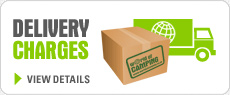 Everybodies camping checklist will be different. This will obviously depend on the individual and whether it's a backpacking trip, a festival or a general family camping holiday.
As the latter is the most common we'll focus on the main things you may need for a family camping trip and you can decide for yourself if some of the items will be surplus to requirements. Hopefully this will be helpful, even if it just points to a couple of things that may have slipped your mind.
If it's your first trip away then it can be a bit daunting getting everything together. Have a quick check down this lot. Some of it you may already have or be able to borrow. But for the bits that you need it can be handy to buy things gradually or over time so it's both easier on the wallet and means you don't have the last minute panic! And, remember only buy as much as you can squeeze in the car
Tent Checklist
Beds and Bedding Checklist
Camping Cooking Checklist
General Camping Equipment Checklist
For any further advice please give us a quick call on 01209 20 32 20. Happy Camping 🙂