E-Newsletter Signup
For special offers, updates and news of new products join our newsletter.
Also in

Camping Tips & Ideas
If you would like to contribute to our blog as a guest and can bring fresh outdoor experiences, please: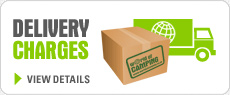 Do you ever worry you might forget something when you're going camping or backpacking?
Tick everything off this list before you go and you should be halfway there!
If you're missing any essentials pop over to www.worldofcamping.co.uk or call 01209 203220 🙂